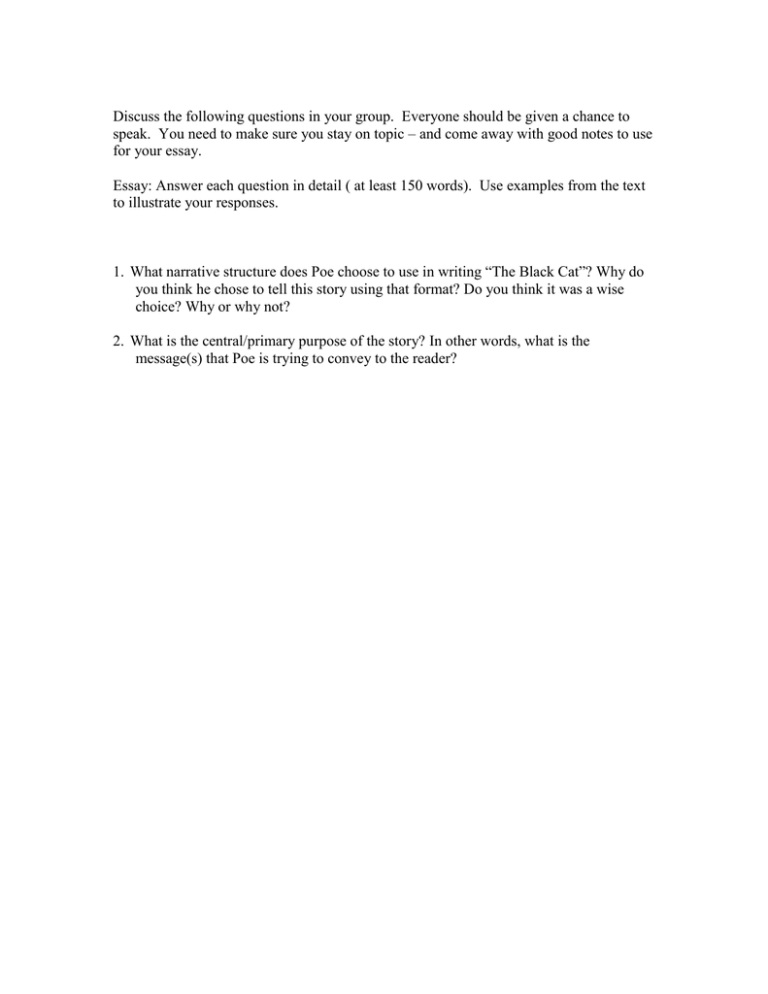 Discuss the following questions in your group. Everyone should be given a chance to
speak. You need to make sure you stay on topic – and come away with good notes to use
for your essay.
Essay: Answer each question in detail ( at least 150 words). Use examples from the text
to illustrate your responses.
1. What narrative structure does Poe choose to use in writing "The Black Cat"? Why do
you think he chose to tell this story using that format? Do you think it was a wise
choice? Why or why not?
2. What is the central/primary purpose of the story? In other words, what is the
message(s) that Poe is trying to convey to the reader?