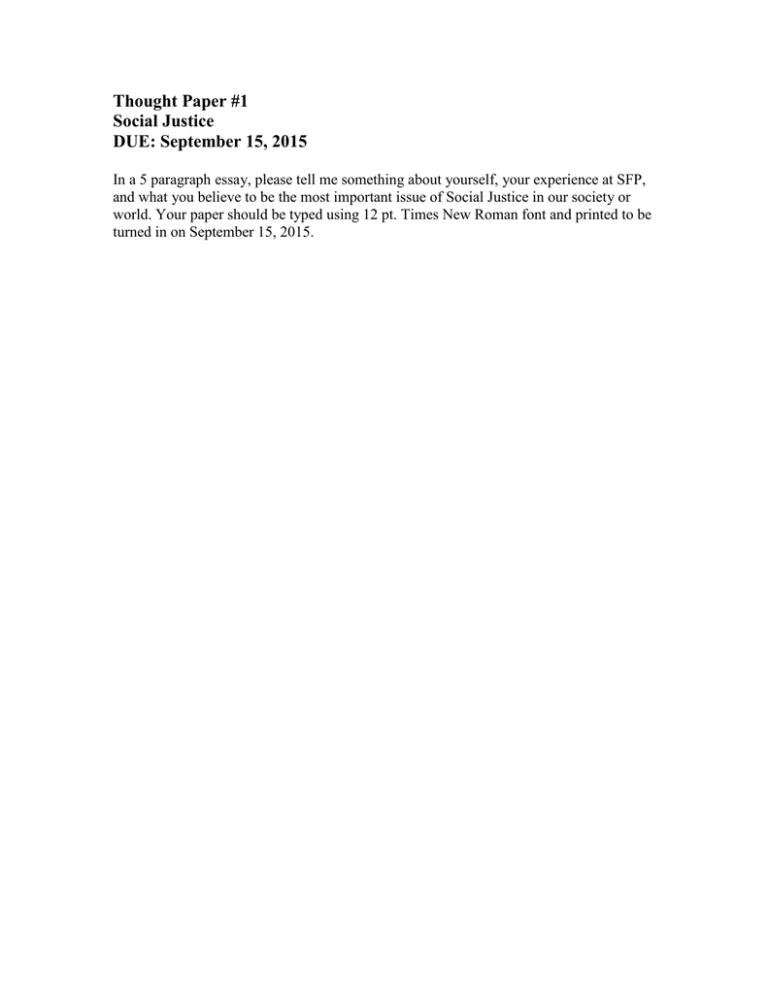 Thought Paper #1
Social Justice
DUE: September 15, 2015
In a 5 paragraph essay, please tell me something about yourself, your experience at SFP,
and what you believe to be the most important issue of Social Justice in our society or
world. Your paper should be typed using 12 pt. Times New Roman font and printed to be
turned in on September 15, 2015.