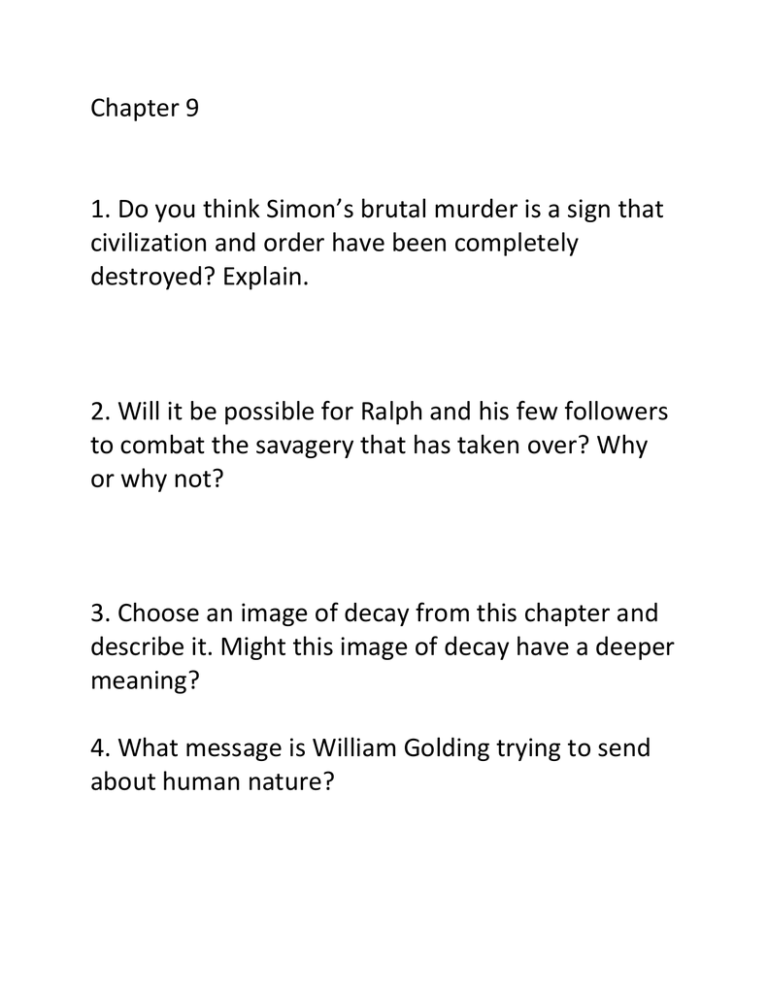 Chapter 9
1. Do you think Simon's brutal murder is a sign that
civilization and order have been completely
destroyed? Explain.
2. Will it be possible for Ralph and his few followers
to combat the savagery that has taken over? Why
or why not?
3. Choose an image of decay from this chapter and
describe it. Might this image of decay have a deeper
meaning?
4. What message is William Golding trying to send
about human nature?