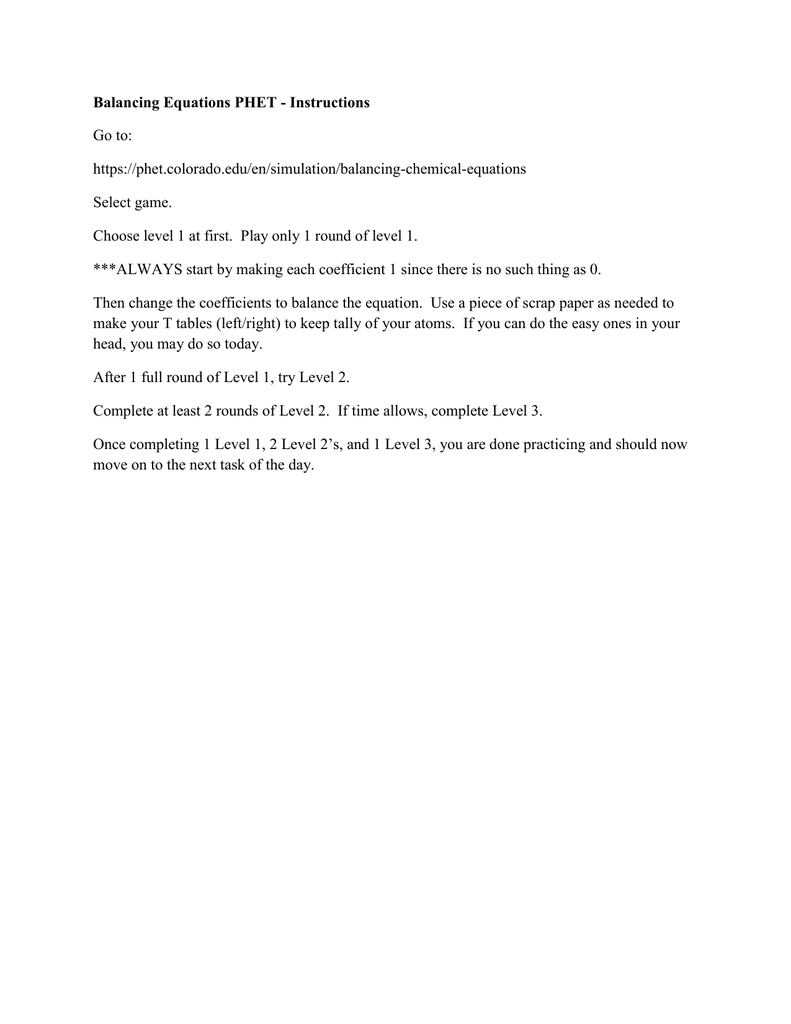 Balancing Equations PHET - Instructions
Go to:
https://phet.colorado.edu/en/simulation/balancing-chemical-equations
Select game.
Choose level 1 at first. Play only 1 round of level 1.
***ALWAYS start by making each coefficient 1 since there is no such thing as 0.
Then change the coefficients to balance the equation. Use a piece of scrap paper as needed to
make your T tables (left/right) to keep tally of your atoms. If you can do the easy ones in your
head, you may do so today.
After 1 full round of Level 1, try Level 2.
Complete at least 2 rounds of Level 2. If time allows, complete Level 3.
Once completing 1 Level 1, 2 Level 2's, and 1 Level 3, you are done practicing and should now
move on to the next task of the day.