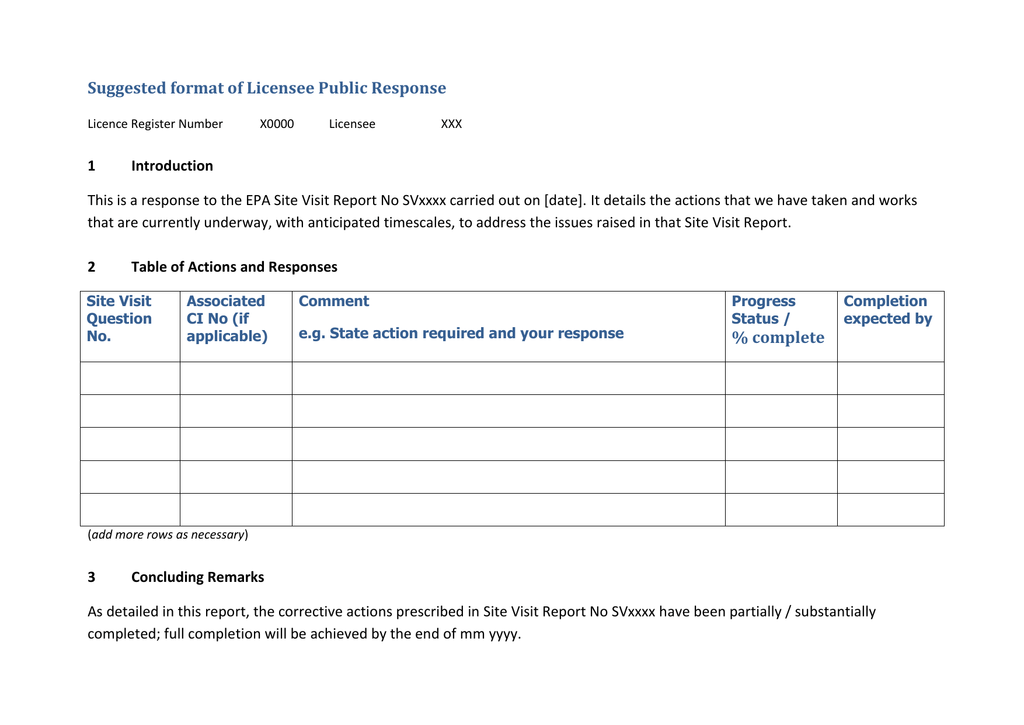 Suggested format of Licensee Public Response
Licence Register Number
1
X0000
Licensee
XXX
Introduction
This is a response to the EPA Site Visit Report No SVxxxx carried out on [date]. It details the actions that we have taken and works
that are currently underway, with anticipated timescales, to address the issues raised in that Site Visit Report.
2
Table of Actions and Responses
Site Visit
Question
No.
Associated
CI No (if
applicable)
Comment
e.g. State action required and your response
Progress
Status /
Completion
expected by
% complete
(add more rows as necessary)
3
Concluding Remarks
As detailed in this report, the corrective actions prescribed in Site Visit Report No SVxxxx have been partially / substantially
completed; full completion will be achieved by the end of mm yyyy.