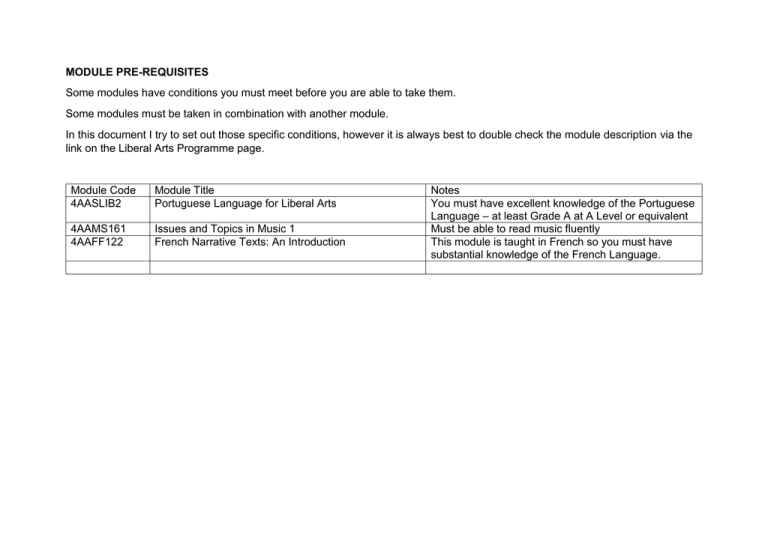 MODULE PRE-REQUISITES
Some modules have conditions you must meet before you are able to take them.
Some modules must be taken in combination with another module.
In this document I try to set out those specific conditions, however it is always best to double check the module description via the
link on the Liberal Arts Programme page.
Module Code
4AASLIB2
Module Title
Portuguese Language for Liberal Arts
4AAMS161
4AAFF122
Issues and Topics in Music 1
French Narrative Texts: An Introduction
Notes
You must have excellent knowledge of the Portuguese
Language – at least Grade A at A Level or equivalent
Must be able to read music fluently
This module is taught in French so you must have
substantial knowledge of the French Language.