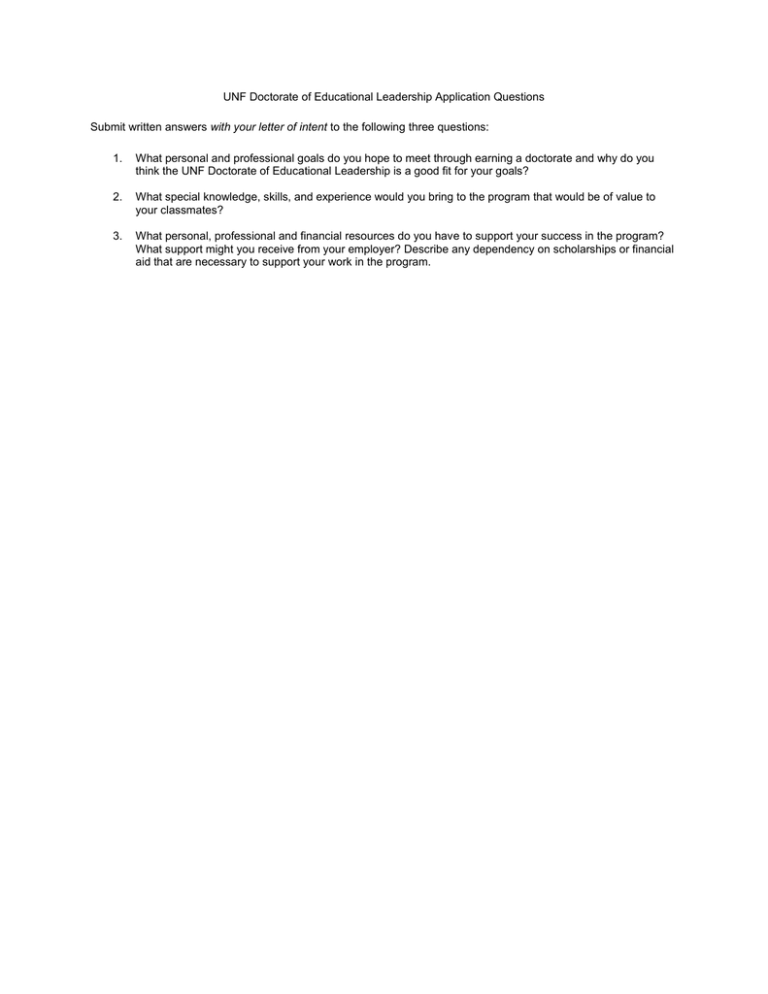 UNF Doctorate of Educational Leadership Application Questions
Submit written answers with your letter of intent to the following three questions:
1.
What personal and professional goals do you hope to meet through earning a doctorate and why do you
think the UNF Doctorate of Educational Leadership is a good fit for your goals?
2.
What special knowledge, skills, and experience would you bring to the program that would be of value to
your classmates?
3.
What personal, professional and financial resources do you have to support your success in the program?
What support might you receive from your employer? Describe any dependency on scholarships or financial
aid that are necessary to support your work in the program.