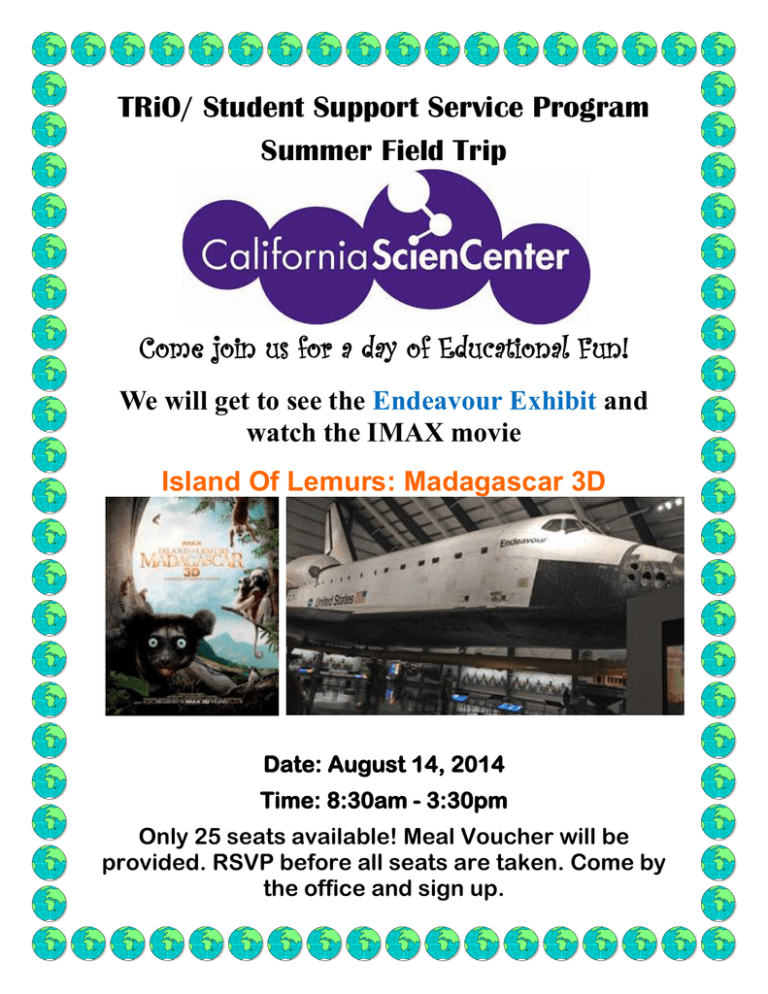 TRiO/ Student Support Service Program
Summer Field Trip
Come join us for a day of Educational Fun!
We will get to see the Endeavour Exhibit and
watch the IMAX movie
Island Of Lemurs: Madagascar 3D
Date: August 14, 2014
Time: 8:30am - 3:30pm
Only 25 seats available! Meal Voucher will be
provided. RSVP before all seats are taken. Come by
the office and sign up.