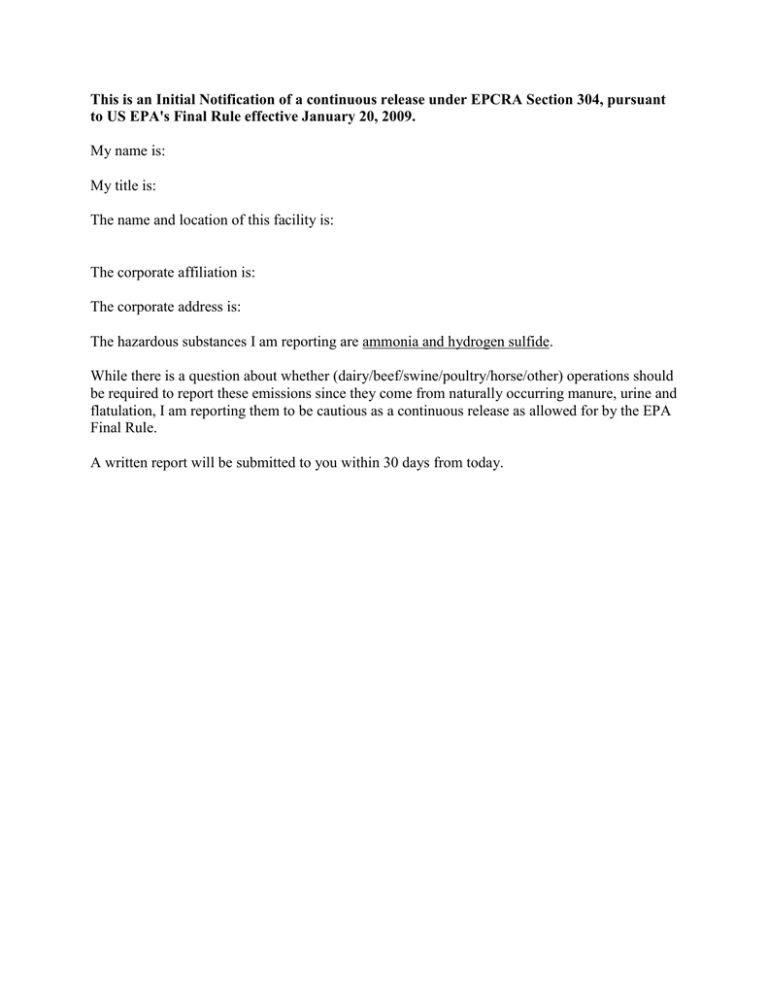 This is an Initial Notification of a continuous release under EPCRA Section 304, pursuant
to US EPA's Final Rule effective January 20, 2009.
My name is:
My title is:
The name and location of this facility is:
The corporate affiliation is:
The corporate address is:
The hazardous substances I am reporting are ammonia and hydrogen sulfide.
While there is a question about whether (dairy/beef/swine/poultry/horse/other) operations should
be required to report these emissions since they come from naturally occurring manure, urine and
flatulation, I am reporting them to be cautious as a continuous release as allowed for by the EPA
Final Rule.
A written report will be submitted to you within 30 days from today.