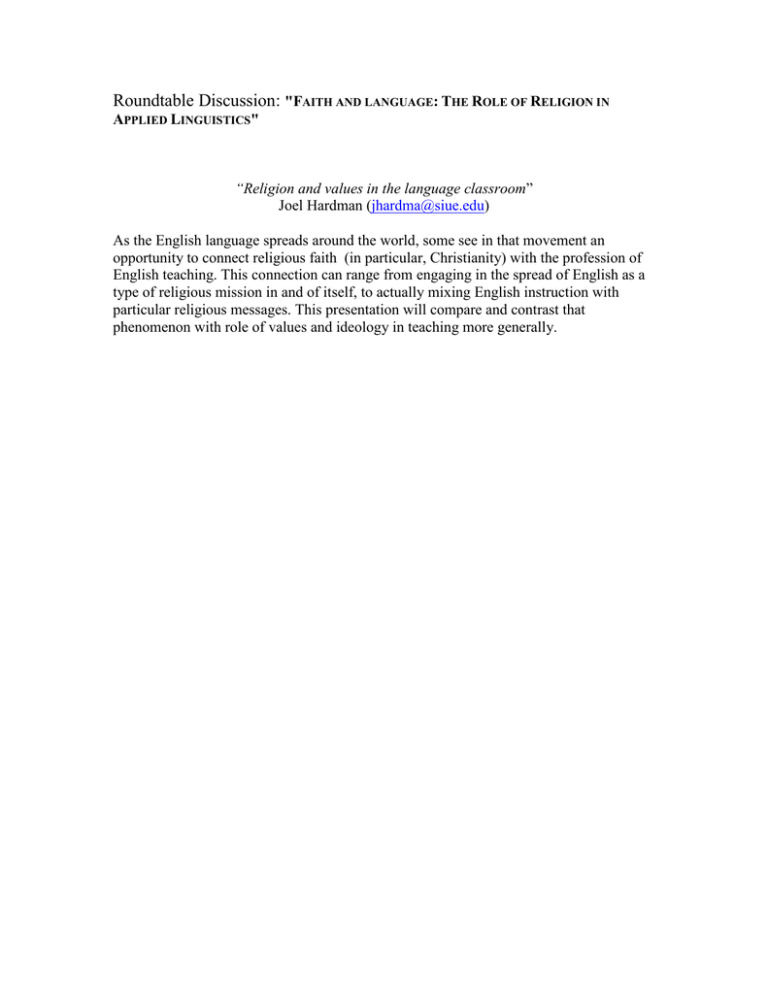 Roundtable Discussion: "FAITH AND LANGUAGE: THE ROLE OF RELIGION IN
APPLIED LINGUISTICS"
"Religion and values in the language classroom"
Joel Hardman (jhardma@siue.edu)
As the English language spreads around the world, some see in that movement an
opportunity to connect religious faith (in particular, Christianity) with the profession of
English teaching. This connection can range from engaging in the spread of English as a
type of religious mission in and of itself, to actually mixing English instruction with
particular religious messages. This presentation will compare and contrast that
phenomenon with role of values and ideology in teaching more generally.