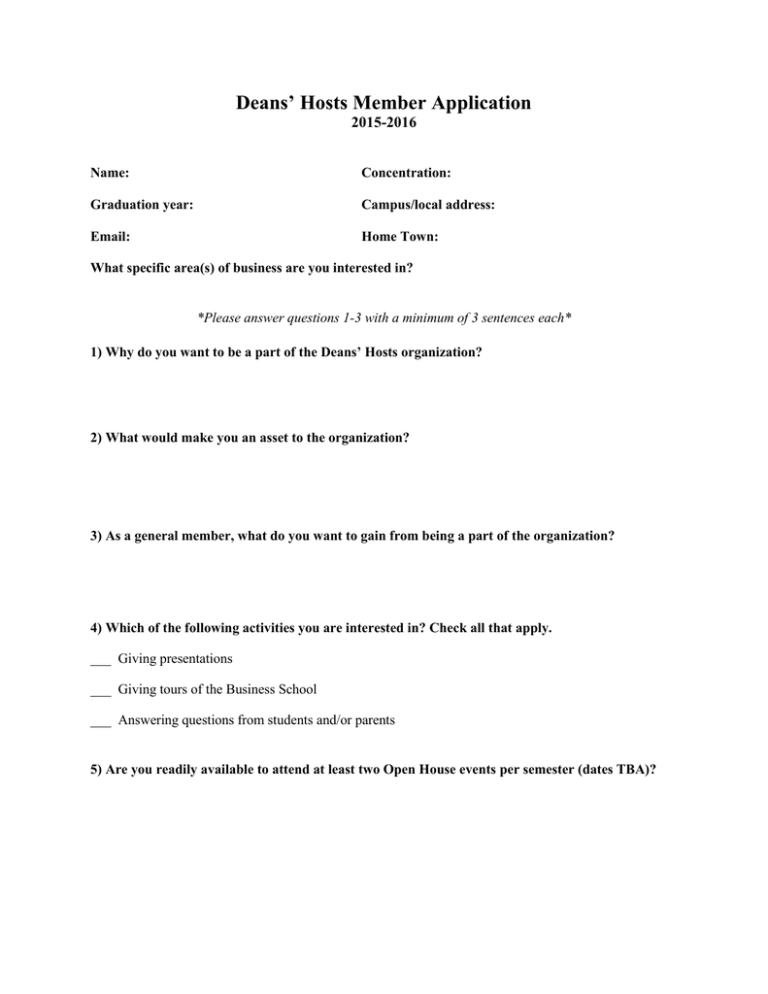 Deans' Hosts Member Application
2015-2016
Name:
Concentration:
Graduation year:
Campus/local address:
Email:
Home Town:
What specific area(s) of business are you interested in?
*Please answer questions 1-3 with a minimum of 3 sentences each*
1) Why do you want to be a part of the Deans' Hosts organization?
2) What would make you an asset to the organization?
3) As a general member, what do you want to gain from being a part of the organization?
4) Which of the following activities you are interested in? Check all that apply.
___ Giving presentations
___ Giving tours of the Business School
___ Answering questions from students and/or parents
5) Are you readily available to attend at least two Open House events per semester (dates TBA)?