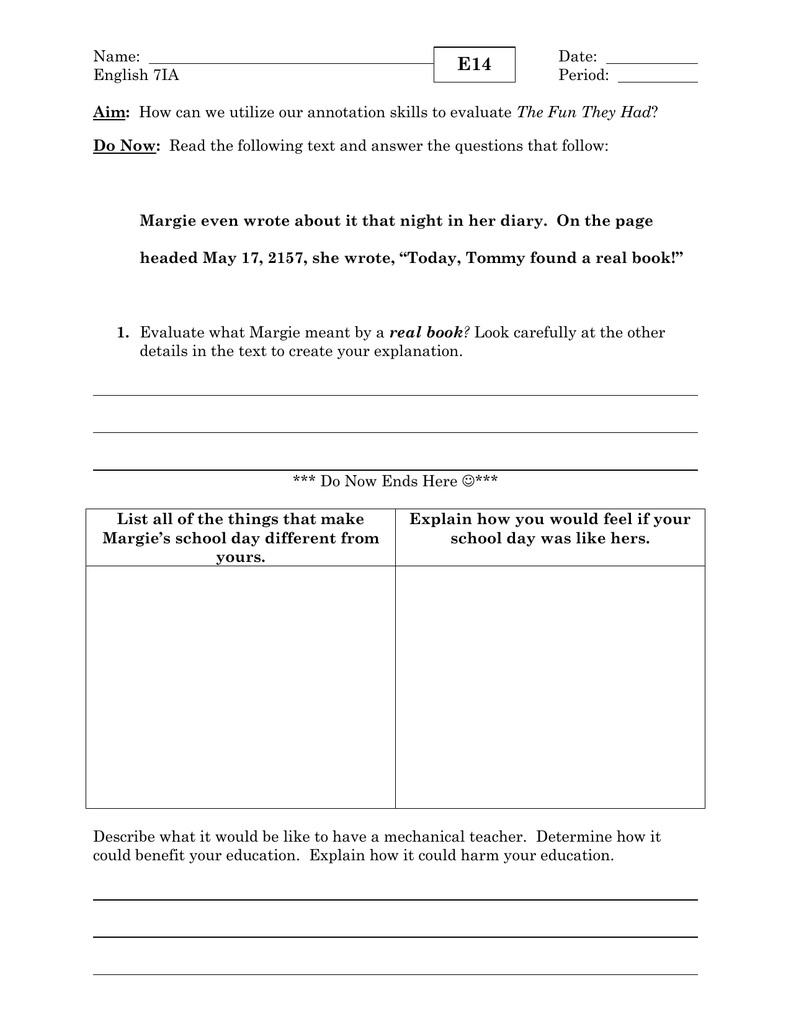 Name:
English 7IA
E14
Date:
Period:
Aim: How can we utilize our annotation skills to evaluate The Fun They Had?
Do Now: Read the following text and answer the questions that follow:
Margie even wrote about it that night in her diary. On the page
headed May 17, 2157, she wrote, "Today, Tommy found a real book!"
1. Evaluate what Margie meant by a real book? Look carefully at the other
details in the text to create your explanation.
*** Do Now Ends Here ***
List all of the things that make
Margie's school day different from
yours.
Explain how you would feel if your
school day was like hers.
Describe what it would be like to have a mechanical teacher. Determine how it
could benefit your education. Explain how it could harm your education.