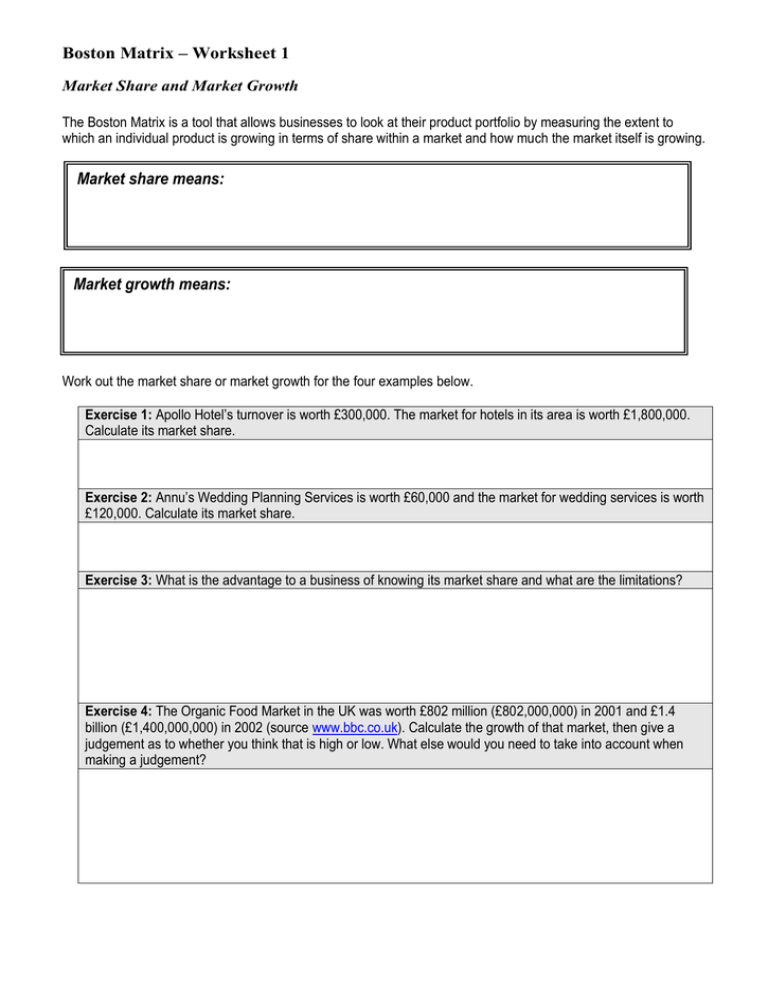 Boston Matrix – Worksheet 1
Market Share and Market Growth
The Boston Matrix is a tool that allows businesses to look at their product portfolio by measuring the extent to
which an individual product is growing in terms of share within a market and how much the market itself is growing.
Market share means:
Market growth means:
Work out the market share or market growth for the four examples below.
Exercise 1: Apollo Hotel's turnover is worth £300,000. The market for hotels in its area is worth £1,800,000.
Calculate its market share.
Exercise 2: Annu's Wedding Planning Services is worth £60,000 and the market for wedding services is worth
£120,000. Calculate its market share.
Exercise 3: What is the advantage to a business of knowing its market share and what are the limitations?
Exercise 4: The Organic Food Market in the UK was worth £802 million (£802,000,000) in 2001 and £1.4
billion (£1,400,000,000) in 2002 (source www.bbc.co.uk). Calculate the growth of that market, then give a
judgement as to whether you think that is high or low. What else would you need to take into account when
making a judgement?