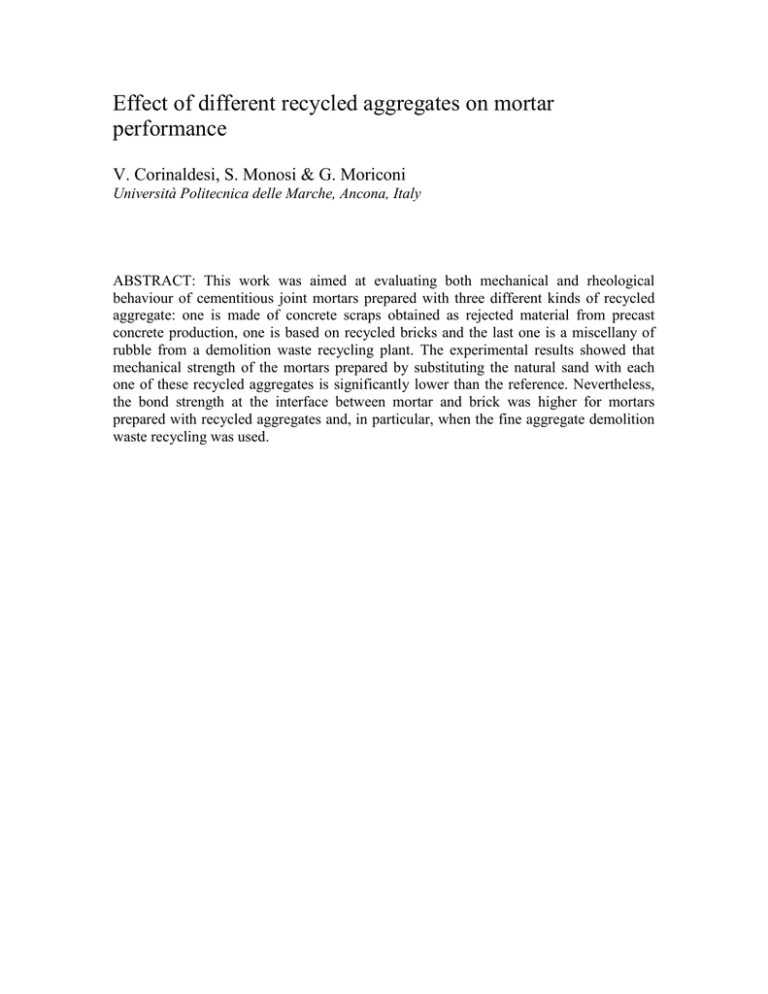 Effect of different recycled aggregates on mortar
performance
V. Corinaldesi, S. Monosi & G. Moriconi
Università Politecnica delle Marche, Ancona, Italy
ABSTRACT: This work was aimed at evaluating both mechanical and rheological
behaviour of cementitious joint mortars prepared with three different kinds of recycled
aggregate: one is made of concrete scraps obtained as rejected material from precast
concrete production, one is based on recycled bricks and the last one is a miscellany of
rubble from a demolition waste recycling plant. The experimental results showed that
mechanical strength of the mortars prepared by substituting the natural sand with each
one of these recycled aggregates is significantly lower than the reference. Nevertheless,
the bond strength at the interface between mortar and brick was higher for mortars
prepared with recycled aggregates and, in particular, when the fine aggregate demolition
waste recycling was used.