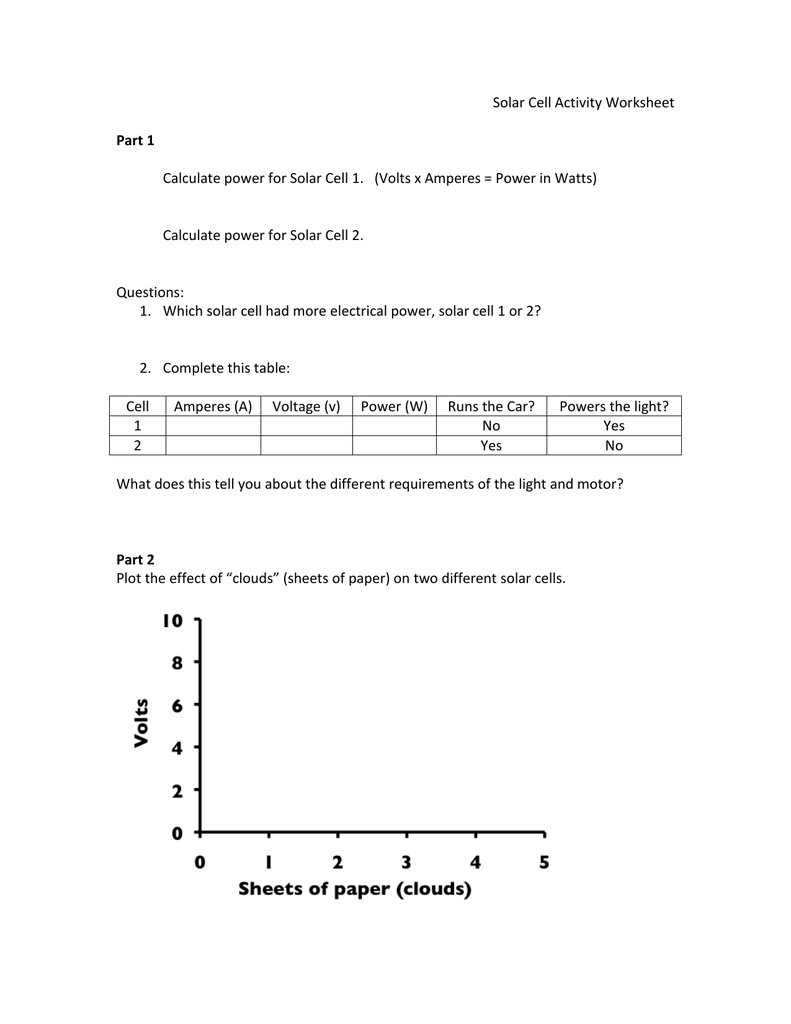 Solar Cell Activity Worksheet
Part 1
Calculate power for Solar Cell 1. (Volts x Amperes = Power in Watts)
Calculate power for Solar Cell 2.
Questions:
1. Which solar cell had more electrical power, solar cell 1 or 2?
2. Complete this table:
Cell
1
2
Amperes (A)
Voltage (v)
Power (W)
Runs the Car?
No
Yes
Powers the light?
Yes
No
What does this tell you about the different requirements of the light and motor?
Part 2
Plot the effect of "clouds" (sheets of paper) on two different solar cells.
3. Does overall current (amperes) or the electromotive force (volts) decrease more
quickly with increasing cloud cover?
4. Based on your observations of the currents and voltages powering the lights and
motors during this video, would it be easier to power a light or a motor under cloudy
conditions?