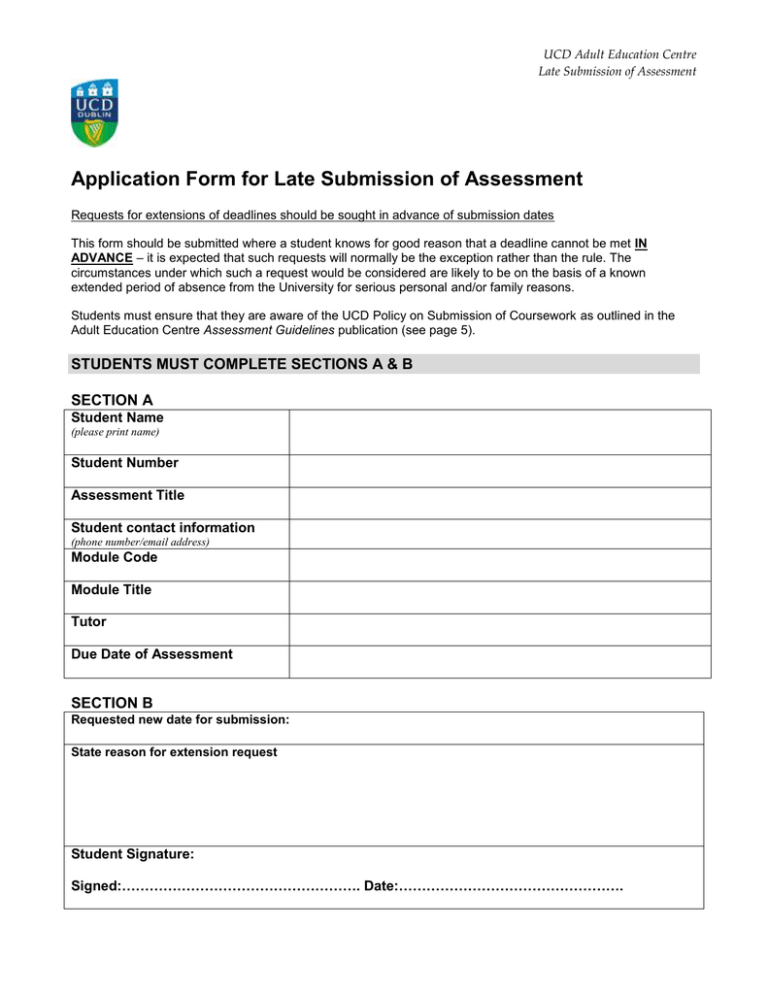 UCD Adult Education Centre
Late Submission of Assessment
Application Form for Late Submission of Assessment
Requests for extensions of deadlines should be sought in advance of submission dates
This form should be submitted where a student knows for good reason that a deadline cannot be met IN
ADVANCE – it is expected that such requests will normally be the exception rather than the rule. The
circumstances under which such a request would be considered are likely to be on the basis of a known
extended period of absence from the University for serious personal and/or family reasons.
Students must ensure that they are aware of the UCD Policy on Submission of Coursework as outlined in the
Adult Education Centre Assessment Guidelines publication (see page 5).
STUDENTS MUST COMPLETE SECTIONS A & B
SECTION A
Student Name
(please print name)
Student Number
Assessment Title
Student contact information
(phone number/email address)
Module Code
Module Title
Tutor
Due Date of Assessment
SECTION B
Requested new date for submission:
State reason for extension request
Student Signature:
Signed:……………………………………………. Date:………………………………………….