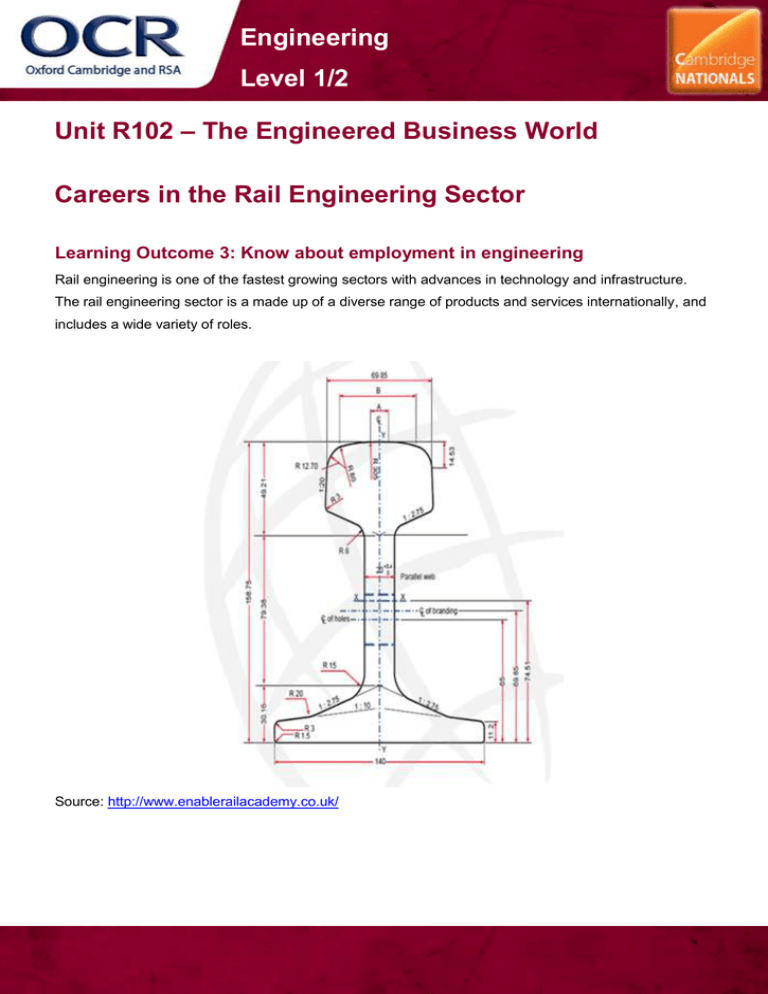 Engineering
Level 1/2
Unit R102 – The Engineered Business World
Careers in the Rail Engineering Sector
Learning Outcome 3: Know about employment in engineering
Rail engineering is one of the fastest growing sectors with advances in technology and infrastructure.
The rail engineering sector is a made up of a diverse range of products and services internationally, and
includes a wide variety of roles.
Source: http://www.enablerailacademy.co.uk/
Engineering
Level 1/2
Task 1:
Research 3 different career paths in the rail engineering sector and give a description of the role each
career plays.
Task 2:
Having identified a range of engineering career paths within rail engineering, carry out further research to
identify the entry routes into rail engineering.
a) Research 3 companies that recruit Engineering Apprentices and state which engineering
disciplines are offered.
Engineering
Level 1/2
b) Research at least two different companies that offer opportunities for graduates, and the types of
opportunities available.
Task 3:
The rail sector is supported by a range of professional body organisations.
a) Identify two membership institutions linked to the rail engineering sector.
b) Research and state the role of National Skills Academy for Rail Engineering.