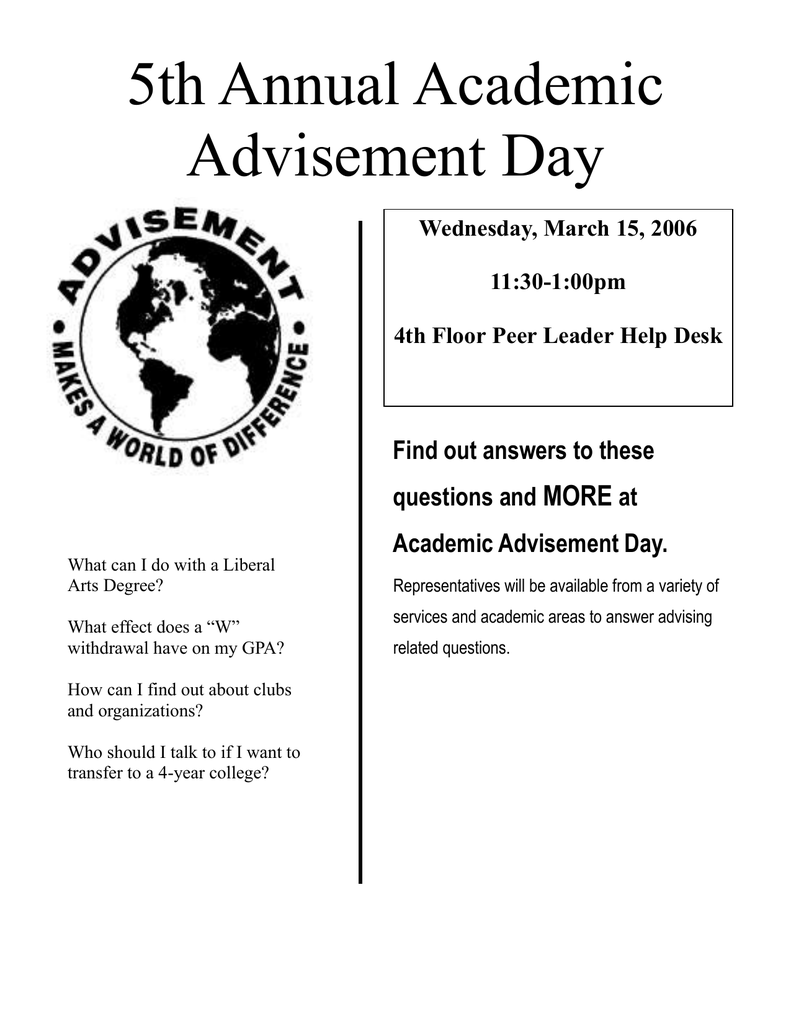 5th Annual Academic
Advisement Day
Wednesday, March 15, 2006
11:30-1:00pm
4th Floor Peer Leader Help Desk
Find out answers to these
questions and MORE at
Academic Advisement Day.
What can I do with a Liberal
Arts Degree?
What effect does a "W"
withdrawal have on my GPA?
How can I find out about clubs
and organizations?
Who should I talk to if I want to
transfer to a 4-year college?
Representatives will be available from a variety of
services and academic areas to answer advising
related questions.