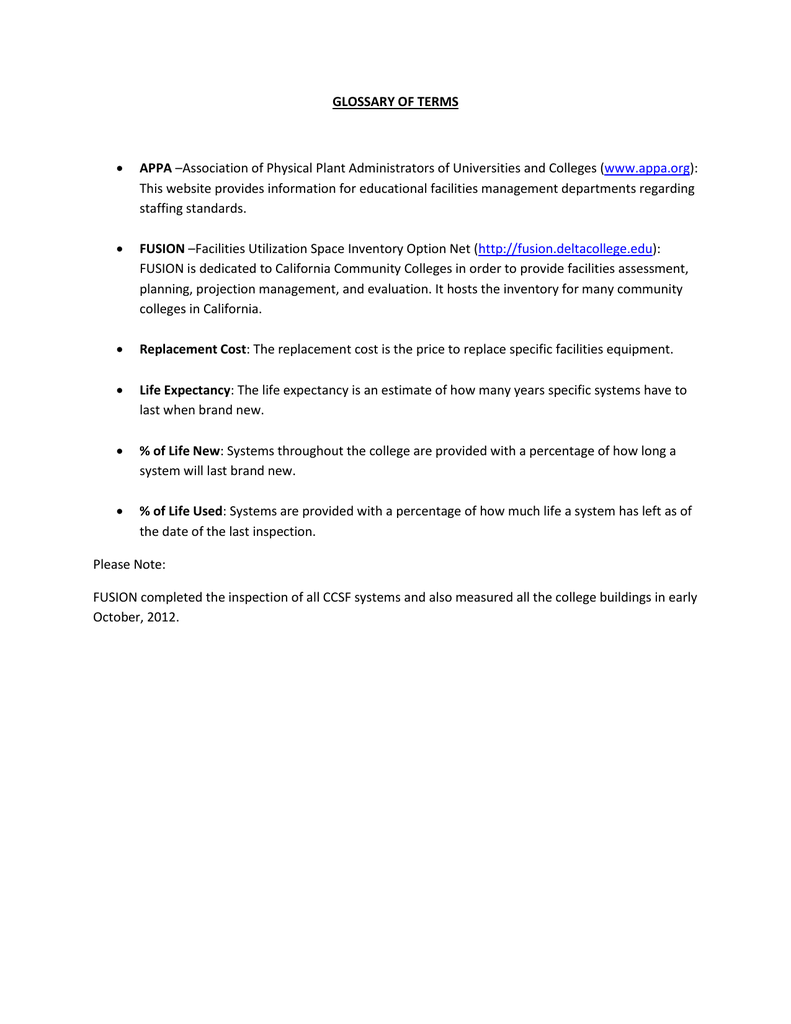 GLOSSARY OF TERMS

APPA –Association of Physical Plant Administrators of Universities and Colleges (www.appa.org):
This website provides information for educational facilities management departments regarding
staffing standards.

FUSION –Facilities Utilization Space Inventory Option Net (http://fusion.deltacollege.edu):
FUSION is dedicated to California Community Colleges in order to provide facilities assessment,
planning, projection management, and evaluation. It hosts the inventory for many community
colleges in California.

Replacement Cost: The replacement cost is the price to replace specific facilities equipment.

Life Expectancy: The life expectancy is an estimate of how many years specific systems have to
last when brand new.

% of Life New: Systems throughout the college are provided with a percentage of how long a
system will last brand new.

% of Life Used: Systems are provided with a percentage of how much life a system has left as of
the date of the last inspection.
Please Note:
FUSION completed the inspection of all CCSF systems and also measured all the college buildings in early
October, 2012.