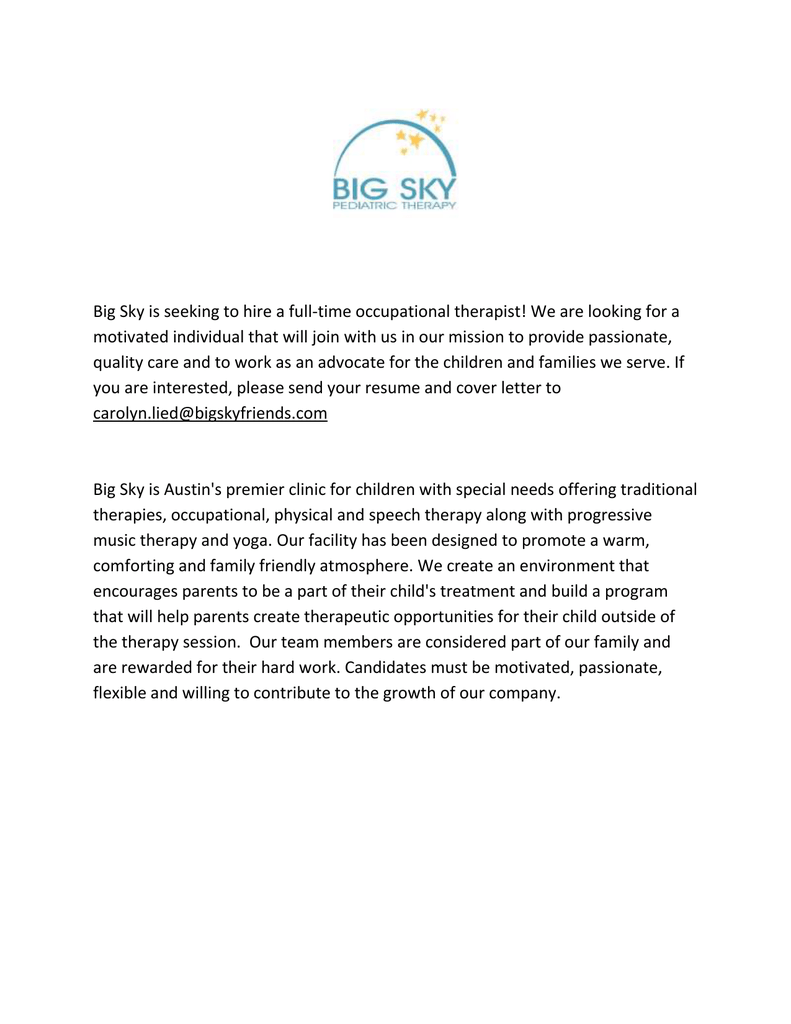 Big Sky is seeking to hire a full-time occupational therapist! We are looking for a
motivated individual that will join with us in our mission to provide passionate,
quality care and to work as an advocate for the children and families we serve. If
you are interested, please send your resume and cover letter to
[email protected]
Big Sky is Austin's premier clinic for children with special needs offering traditional
therapies, occupational, physical and speech therapy along with progressive
music therapy and yoga. Our facility has been designed to promote a warm,
comforting and family friendly atmosphere. We create an environment that
encourages parents to be a part of their child's treatment and build a program
that will help parents create therapeutic opportunities for their child outside of
the therapy session. Our team members are considered part of our family and
are rewarded for their hard work. Candidates must be motivated, passionate,
flexible and willing to contribute to the growth of our company.