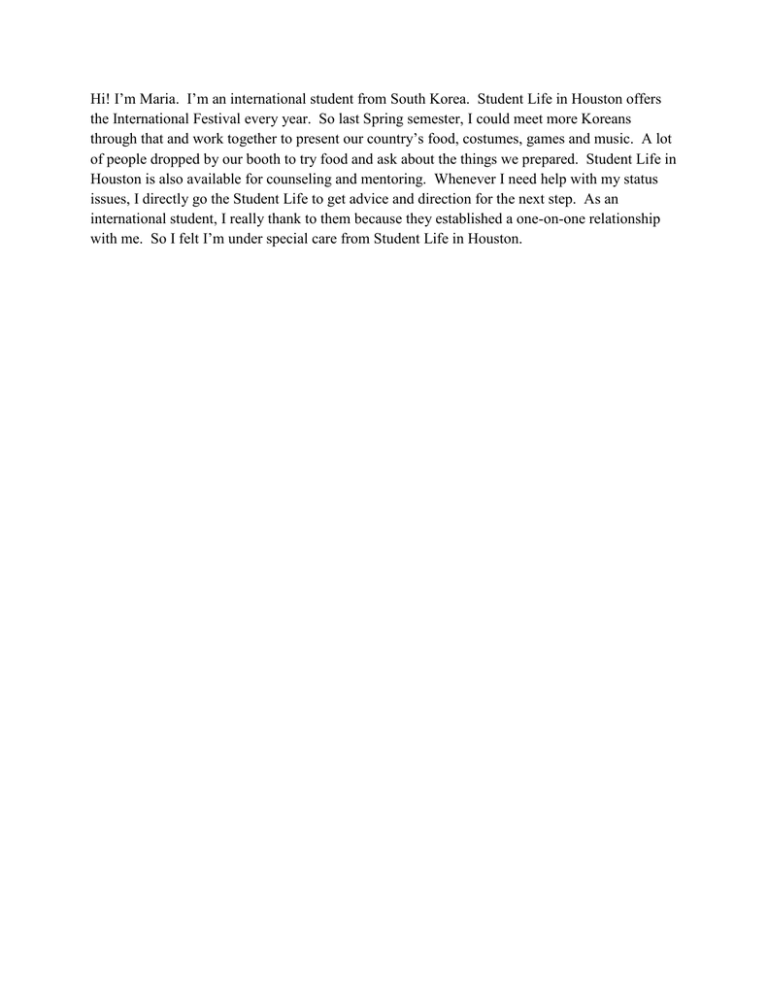 Hi! I'm Maria. I'm an international student from South Korea. Student Life in Houston offers
the International Festival every year. So last Spring semester, I could meet more Koreans
through that and work together to present our country's food, costumes, games and music. A lot
of people dropped by our booth to try food and ask about the things we prepared. Student Life in
Houston is also available for counseling and mentoring. Whenever I need help with my status
issues, I directly go the Student Life to get advice and direction for the next step. As an
international student, I really thank to them because they established a one-on-one relationship
with me. So I felt I'm under special care from Student Life in Houston.