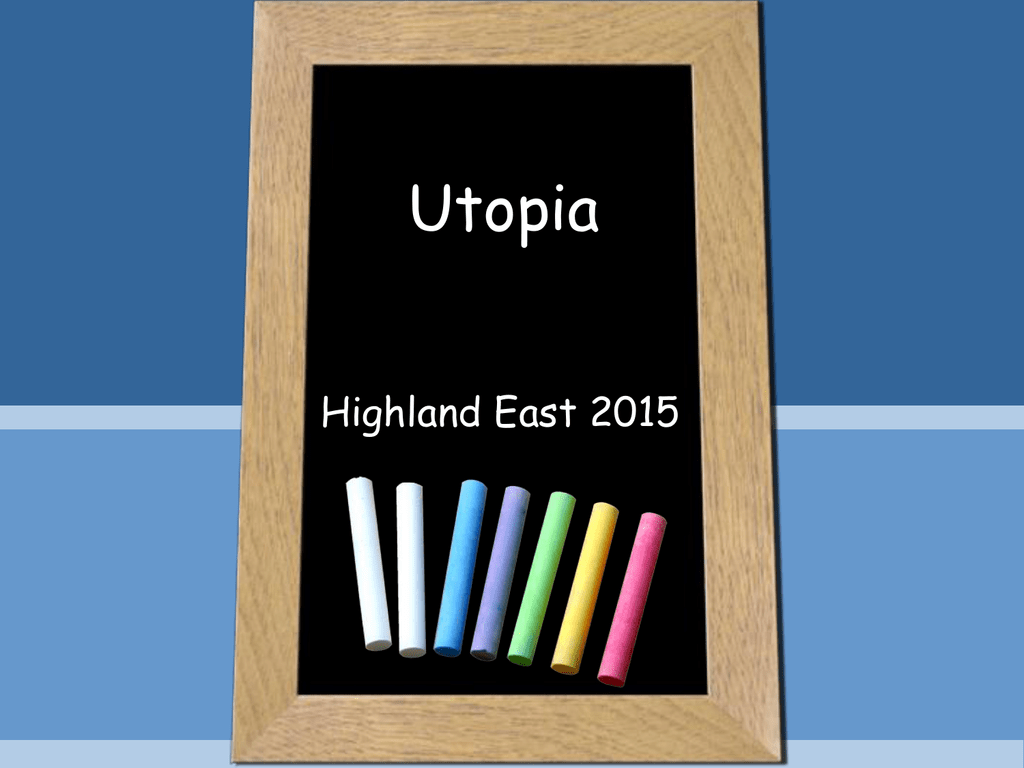 Utopia
Highland East 2015
Utopia
an imagined
place or state of
things in which
everything is
perfect
Create your own Utopia
•
•
•
•
Travel brochure
Flag
Map
Presentation
Travel Brochure (100 pts)
• Tri-Fold
• Original in color
• Supply enough information to inform
others of your community and entice them
to join.
• Properly cited images are required
Flag (50 pts)
• Symbolism
– the use of symbols to represent ideas or
qualities
• Use color symbolism as well as traditional
• All elements must have meaning
• 8 ½" by 11"
Map (50 pts)
•
•
•
•
Name your community
Create a map of your community
Include legend
Label areas
Presentation (100 pts)
• Create Prezi or Google Slide show
• Present to class
• Persuade classmates to join your
community.
• All team members will speak
Contest
• At the end of presentations, we will have a
vote.
• The team with the most votes will win a
pizza party.
• You MAY NOT vote for your own
community.