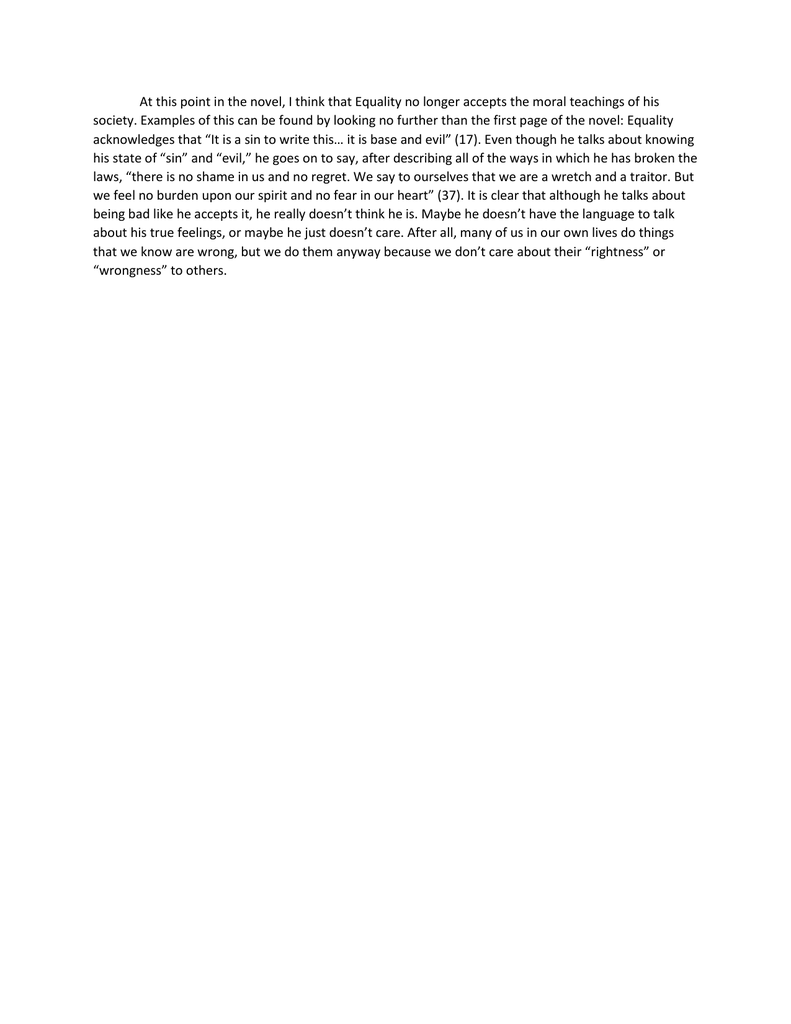 At this point in the novel, I think that Equality no longer accepts the moral teachings of his
society. Examples of this can be found by looking no further than the first page of the novel: Equality
acknowledges that "It is a sin to write this… it is base and evil" (17). Even though he talks about knowing
his state of "sin" and "evil," he goes on to say, after describing all of the ways in which he has broken the
laws, "there is no shame in us and no regret. We say to ourselves that we are a wretch and a traitor. But
we feel no burden upon our spirit and no fear in our heart" (37). It is clear that although he talks about
being bad like he accepts it, he really doesn't think he is. Maybe he doesn't have the language to talk
about his true feelings, or maybe he just doesn't care. After all, many of us in our own lives do things
that we know are wrong, but we do them anyway because we don't care about their "rightness" or
"wrongness" to others.