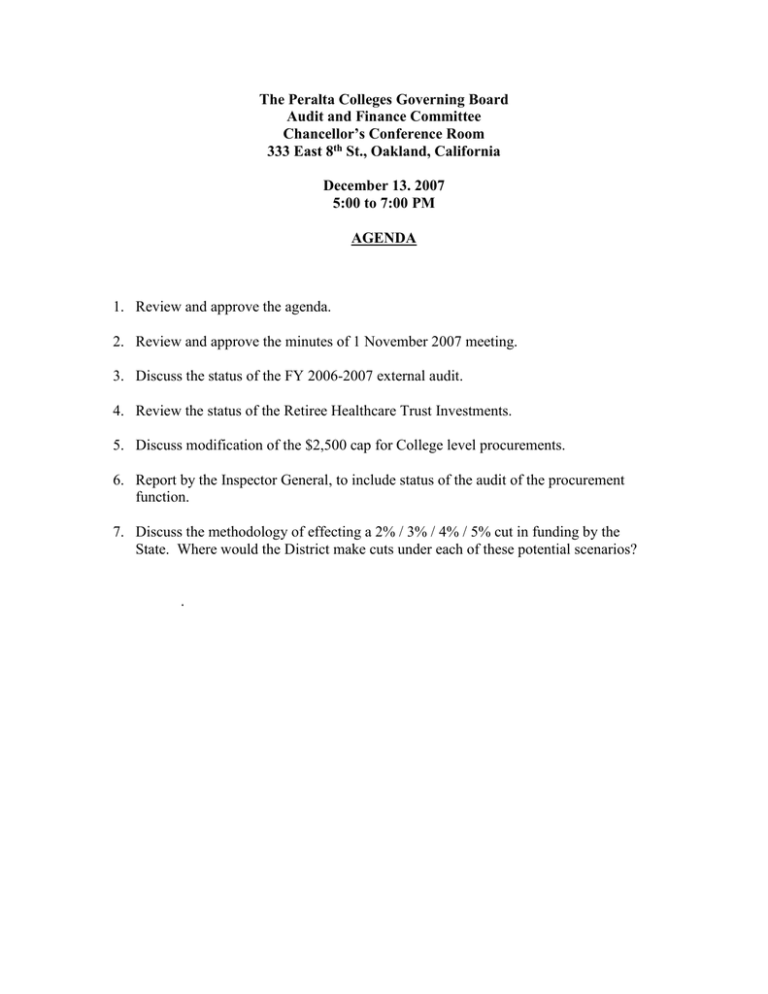 The Peralta Colleges Governing Board
Audit and Finance Committee
Chancellor's Conference Room
333 East 8th St., Oakland, California
December 13. 2007
5:00 to 7:00 PM
AGENDA
1. Review and approve the agenda.
2. Review and approve the minutes of 1 November 2007 meeting.
3. Discuss the status of the FY 2006-2007 external audit.
4. Review the status of the Retiree Healthcare Trust Investments.
5. Discuss modification of the $2,500 cap for College level procurements.
6. Report by the Inspector General, to include status of the audit of the procurement
function.
7. Discuss the methodology of effecting a 2% / 3% / 4% / 5% cut in funding by the
State. Where would the District make cuts under each of these potential scenarios?
.