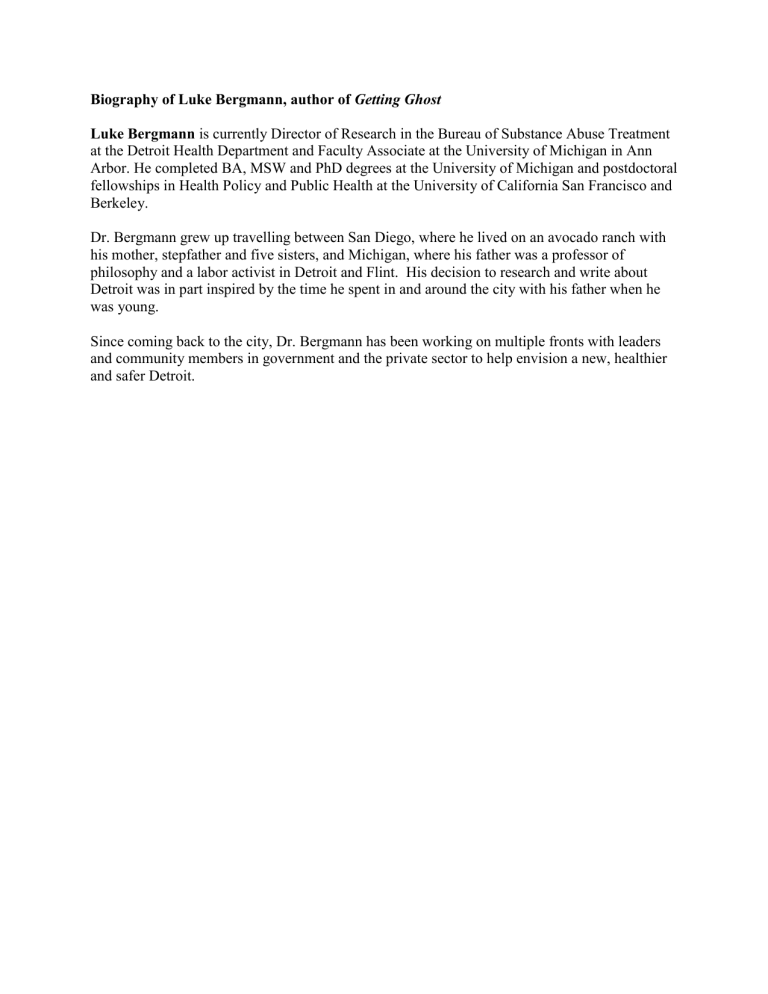 Biography of Luke Bergmann, author of Getting Ghost
Luke Bergmann
is currently Director of Research in the Bureau of Substance Abuse Treatment at the Detroit Health Department and Faculty Associate at the University of Michigan in Ann
Arbor. He completed BA, MSW and PhD degrees at the University of Michigan and postdoctoral fellowships in Health Policy and Public Health at the University of California San Francisco and
Berkeley.
Dr. Bergmann grew up travelling between San Diego, where he lived on an avocado ranch with his mother, stepfather and five sisters, and Michigan, where his father was a professor of philosophy and a labor activist in Detroit and Flint. His decision to research and write about
Detroit was in part inspired by the time he spent in and around the city with his father when he was young.
Since coming back to the city, Dr. Bergmann has been working on multiple fronts with leaders and community members in government and the private sector to help envision a new, healthier and safer Detroit.