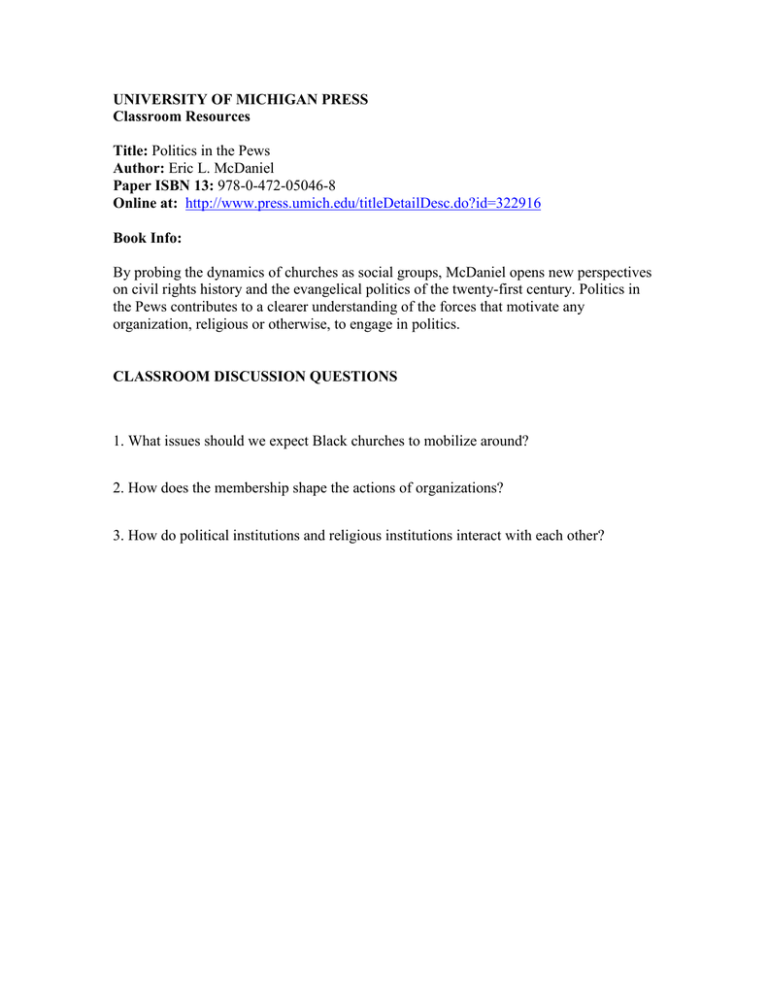 UNIVERSITY OF MICHIGAN PRESS
Classroom Resources
Title: Politics in the Pews
Author: Eric L. McDaniel
Paper ISBN 13: 978-0-472-05046-8
Online at: http://www.press.umich.edu/titleDetailDesc.do?id=322916
Book Info:
By probing the dynamics of churches as social groups, McDaniel opens new perspectives
on civil rights history and the evangelical politics of the twenty-first century. Politics in
the Pews contributes to a clearer understanding of the forces that motivate any
organization, religious or otherwise, to engage in politics.
CLASSROOM DISCUSSION QUESTIONS
1. What issues should we expect Black churches to mobilize around?
2. How does the membership shape the actions of organizations?
3. How do political institutions and religious institutions interact with each other?