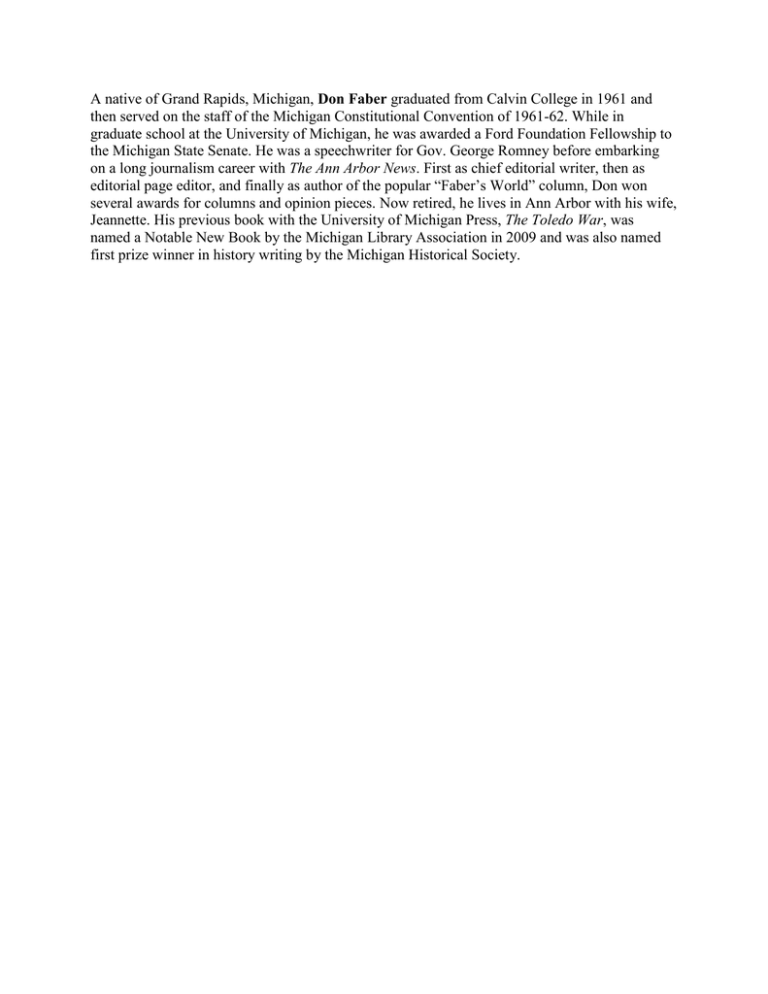 A native of Grand Rapids, Michigan, Don Faber graduated from Calvin College in 1961 and
then served on the staff of the Michigan Constitutional Convention of 1961-62. While in
graduate school at the University of Michigan, he was awarded a Ford Foundation Fellowship to
the Michigan State Senate. He was a speechwriter for Gov. George Romney before embarking
on a long journalism career with The Ann Arbor News. First as chief editorial writer, then as
editorial page editor, and finally as author of the popular "Faber's World" column, Don won
several awards for columns and opinion pieces. Now retired, he lives in Ann Arbor with his wife,
Jeannette. His previous book with the University of Michigan Press, The Toledo War, was
named a Notable New Book by the Michigan Library Association in 2009 and was also named
first prize winner in history writing by the Michigan Historical Society.