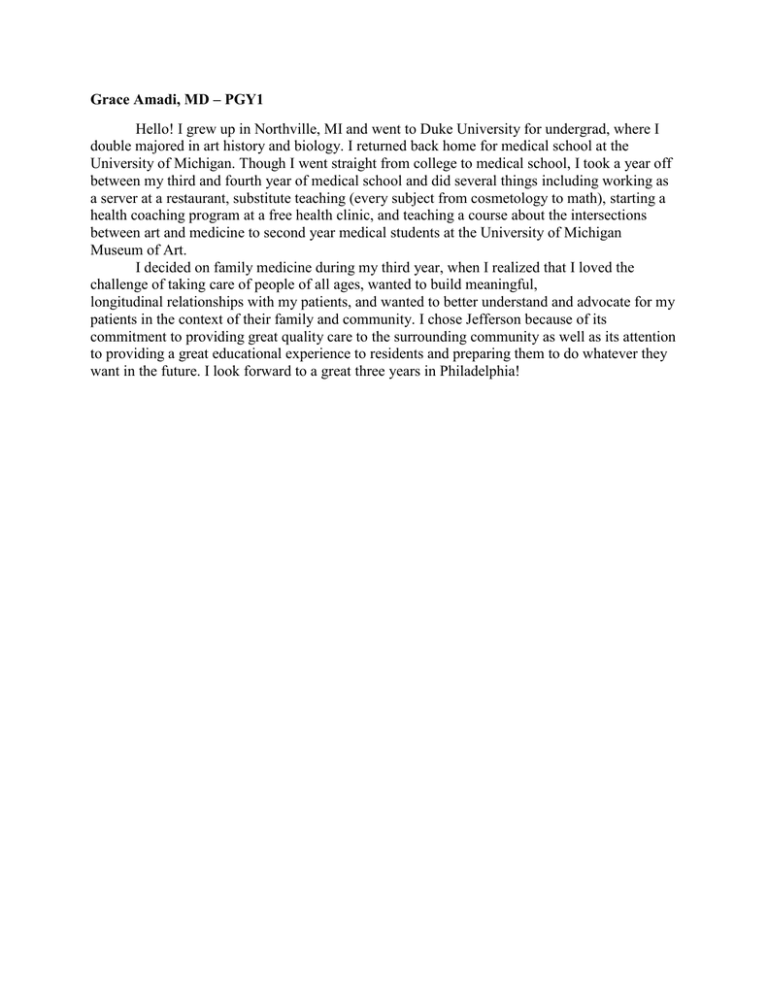 Grace Amadi, MD – PGY1
Hello! I grew up in Northville, MI and went to Duke University for undergrad, where I
double majored in art history and biology. I returned back home for medical school at the
University of Michigan. Though I went straight from college to medical school, I took a year off
between my third and fourth year of medical school and did several things including working as
a server at a restaurant, substitute teaching (every subject from cosmetology to math), starting a
health coaching program at a free health clinic, and teaching a course about the intersections
between art and medicine to second year medical students at the University of Michigan
Museum of Art.
I decided on family medicine during my third year, when I realized that I loved the
challenge of taking care of people of all ages, wanted to build meaningful,
longitudinal relationships with my patients, and wanted to better understand and advocate for my
patients in the context of their family and community. I chose Jefferson because of its
commitment to providing great quality care to the surrounding community as well as its attention
to providing a great educational experience to residents and preparing them to do whatever they
want in the future. I look forward to a great three years in Philadelphia!