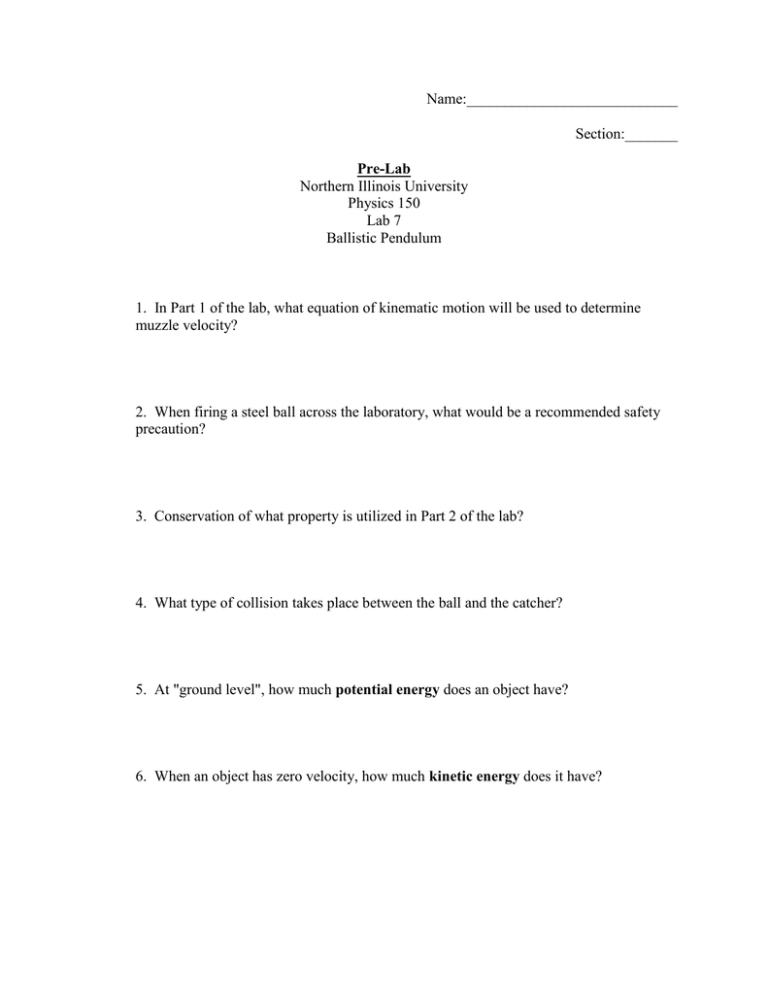 Name:____________________________
Section:_______
Pre-Lab
Northern Illinois University
Physics 150
Lab 7
Ballistic Pendulum
1. In Part 1 of the lab, what equation of kinematic motion will be used to determine
muzzle velocity?
2. When firing a steel ball across the laboratory, what would be a recommended safety
precaution?
3. Conservation of what property is utilized in Part 2 of the lab?
4. What type of collision takes place between the ball and the catcher?
5. At "ground level", how much potential energy does an object have?
6. When an object has zero velocity, how much kinetic energy does it have?