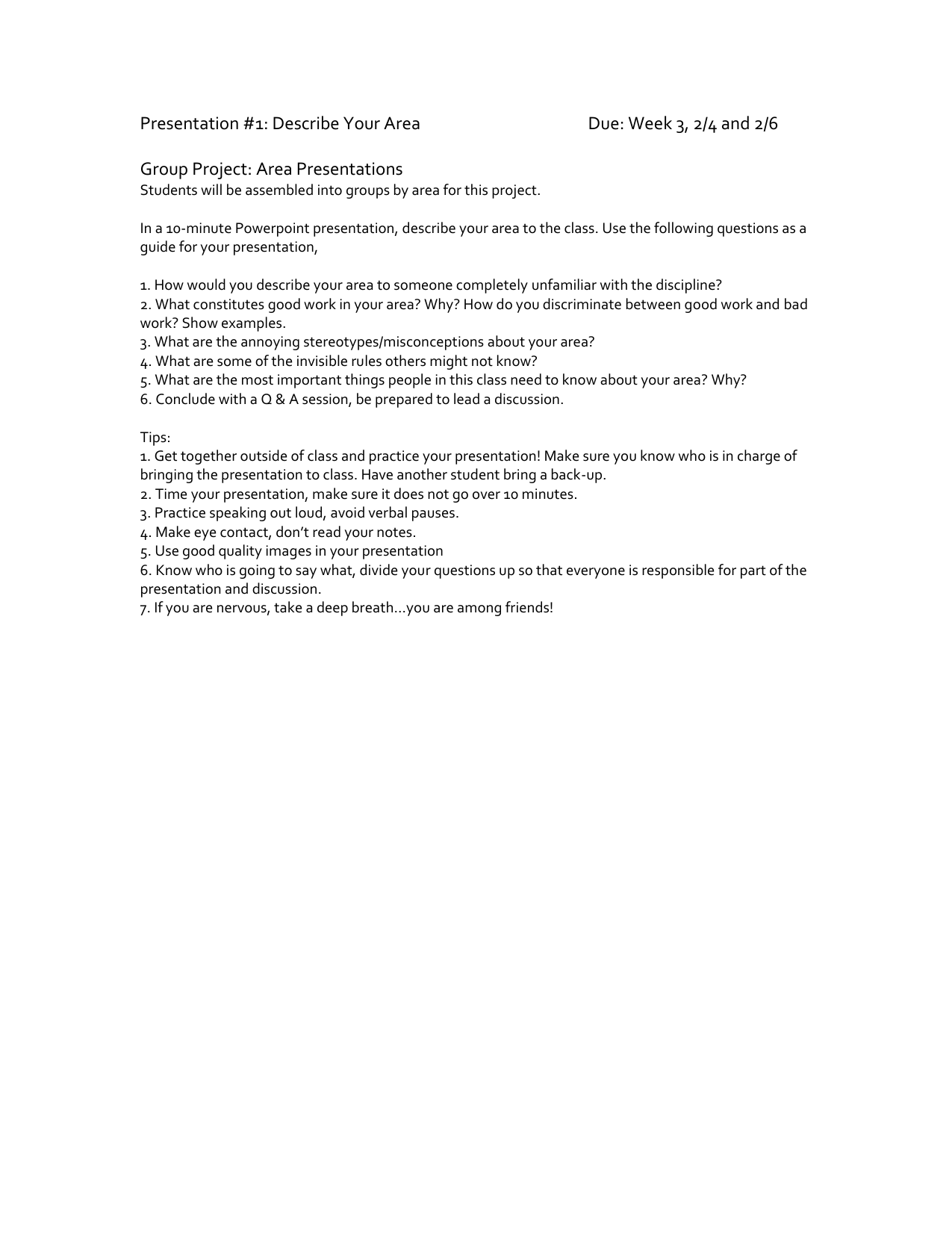 Presentation #1: Describe Your Area Group Project: Area Presentations
Students will be assembled into groups by area for this project.
Due: Week 3, 2/4 and 2/6
In a 10-minute Powerpoint presentation, describe your area to the class. Use the following questions as a guide for your presentation, 1. How would you describe your area to someone completely unfamiliar with the discipline? 2. What constitutes good work in your area? Why? How do you discriminate between good work and bad work? Show examples. 3. What are the annoying stereotypes/misconceptions about your area? 4. What are some of the invisible rules others might not know? 5. What are the most important things people in this class need to know about your area? Why? 6. Conclude with a Q & A session, be prepared to lead a discussion. Tips: 1. Get together outside of class and practice your presentation! Make sure you know who is in charge of bringing the presentation to class. Have another student bring a back-up. 2. Time your presentation, make sure it does not go over 10 minutes. 3. Practice speaking out loud, avoid verbal pauses. 4. Make eye contact, don't read your notes. 5. Use good quality images in your presentation 6. Know who is going to say what, divide your questions up so that everyone is responsible for part of the presentation and discussion. 7. If you are nervous, take a deep breath…you are among friends!