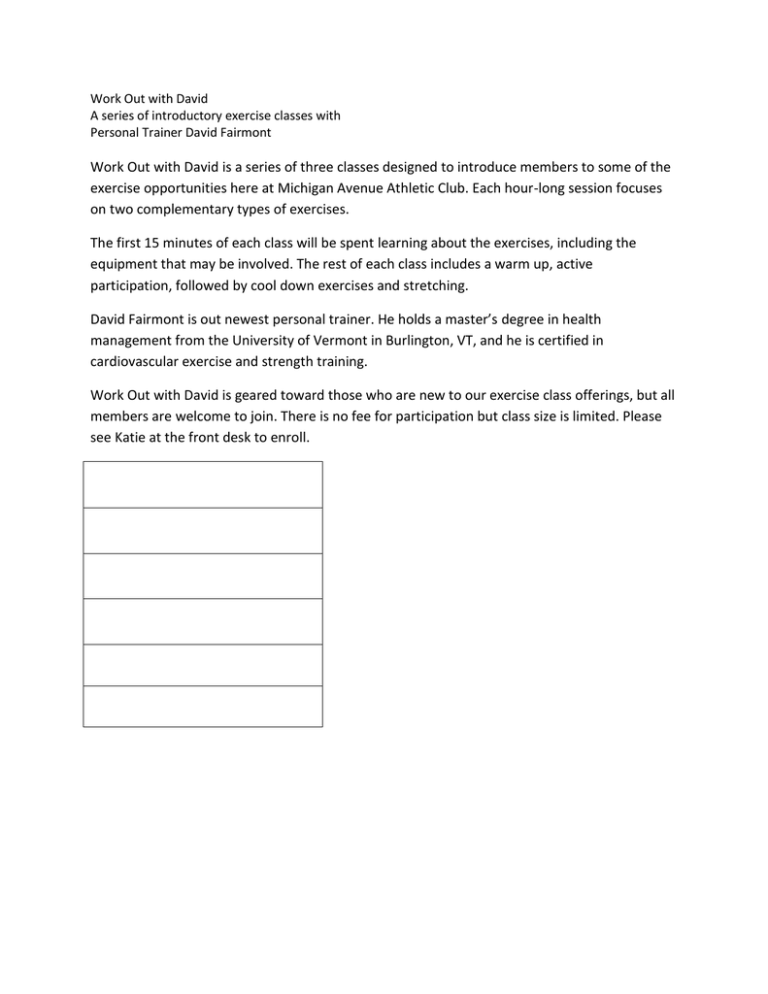 Work Out with David
A series of introductory exercise classes with
Personal Trainer David Fairmont
Work Out with David is a series of three classes designed to introduce members to some of the
exercise opportunities here at Michigan Avenue Athletic Club. Each hour-long session focuses
on two complementary types of exercises.
The first 15 minutes of each class will be spent learning about the exercises, including the
equipment that may be involved. The rest of each class includes a warm up, active
participation, followed by cool down exercises and stretching.
David Fairmont is out newest personal trainer. He holds a master's degree in health
management from the University of Vermont in Burlington, VT, and he is certified in
cardiovascular exercise and strength training.
Work Out with David is geared toward those who are new to our exercise class offerings, but all
members are welcome to join. There is no fee for participation but class size is limited. Please
see Katie at the front desk to enroll.