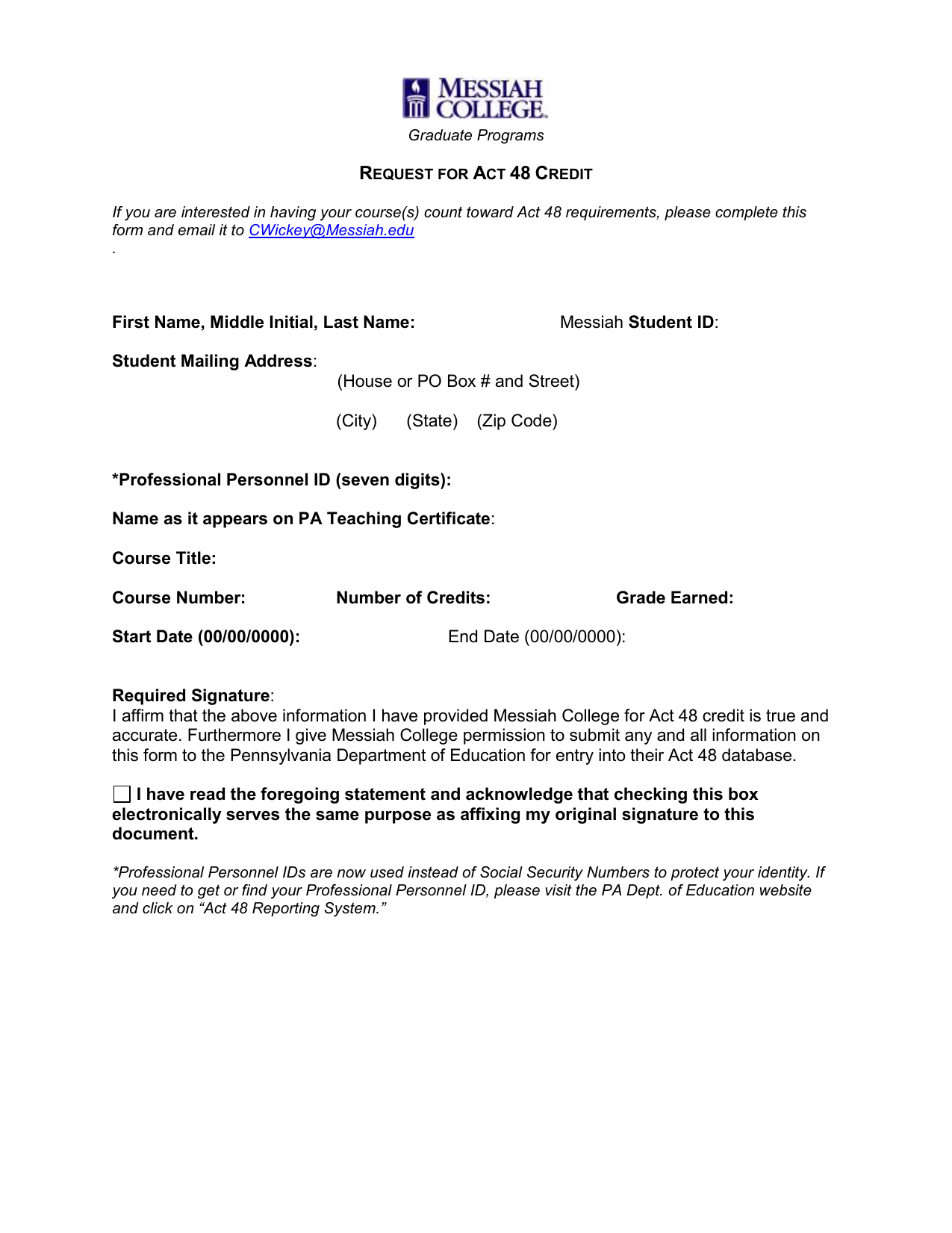 Graduate Programs
R EQUEST FOR A CT 48 C REDIT
If you are interested in having your course(s) count toward Act 48 requirements, please complete this form and email it to [email protected]
.
First Name, Middle Initial, Last Name:
Messiah
Student Mailing Address
: (House or PO Box # and Street)
Student ID
: (City) (State) (Zip Code)
*Professional Personnel ID (seven digits): Name as it appears on PA Teaching Certificate
:
Course Title: Course Number: Number of Credits: Grade Earned: Start Date (00/00/0000): Required Signature
: End Date (00/00/0000): I affirm that the above information I have provided Messiah College for Act 48 credit is true and accurate. Furthermore I give Messiah College permission to submit any and all information on this form to the Pennsylvania Department of Education for entry into their Act 48 database.
I have read the foregoing statement and acknowledge that checking this box electronically serves the same purpose as affixing my original signature to this document.
*Professional Personnel IDs are now used instead of Social Security Numbers to protect your identity. If you need to get or find your Professional Personnel ID, please visit the PA Dept. of Education website and click on "Act 48 Reporting System."