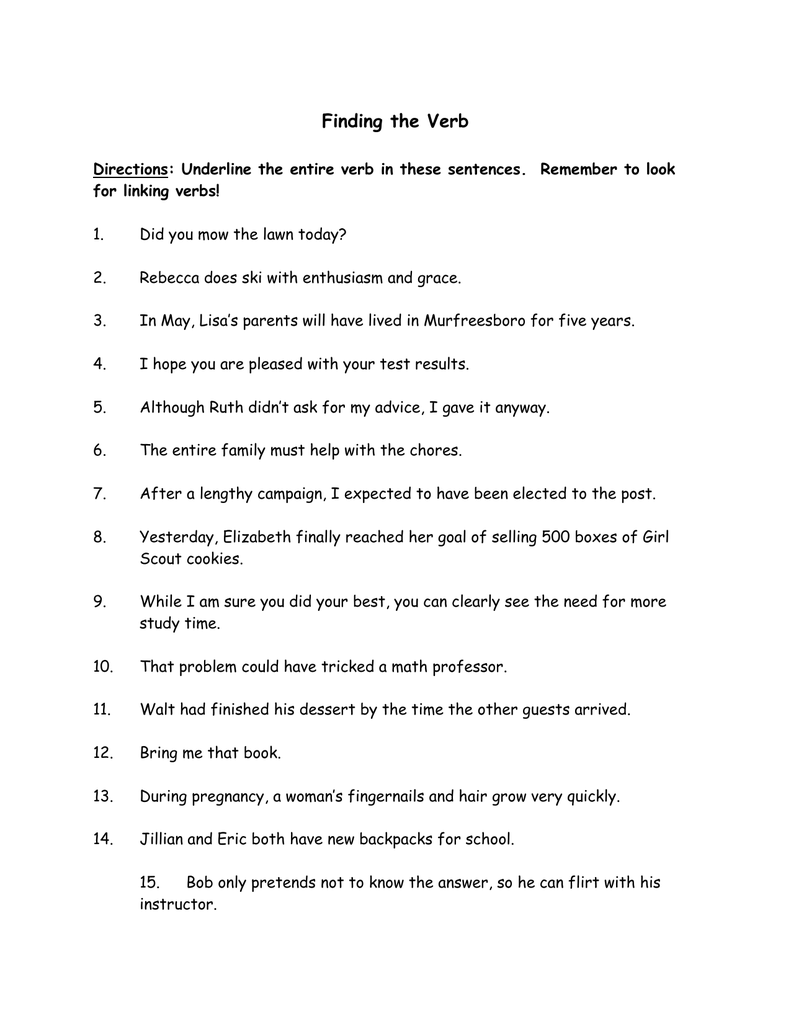 Finding the Verb
Directions: Underline the entire verb in these sentences. Remember to look
for linking verbs!
1.
Did you mow the lawn today?
2.
Rebecca does ski with enthusiasm and grace.
3.
In May, Lisa's parents will have lived in Murfreesboro for five years.
4.
I hope you are pleased with your test results.
5.
Although Ruth didn't ask for my advice, I gave it anyway.
6.
The entire family must help with the chores.
7.
After a lengthy campaign, I expected to have been elected to the post.
8.
Yesterday, Elizabeth finally reached her goal of selling 500 boxes of Girl
Scout cookies.
9.
While I am sure you did your best, you can clearly see the need for more
study time.
10.
That problem could have tricked a math professor.
11.
Walt had finished his dessert by the time the other guests arrived.
12.
Bring me that book.
13.
During pregnancy, a woman's fingernails and hair grow very quickly.
14.
Jillian and Eric both have new backpacks for school.
15.
Bob only pretends not to know the answer, so he can flirt with his
instructor.