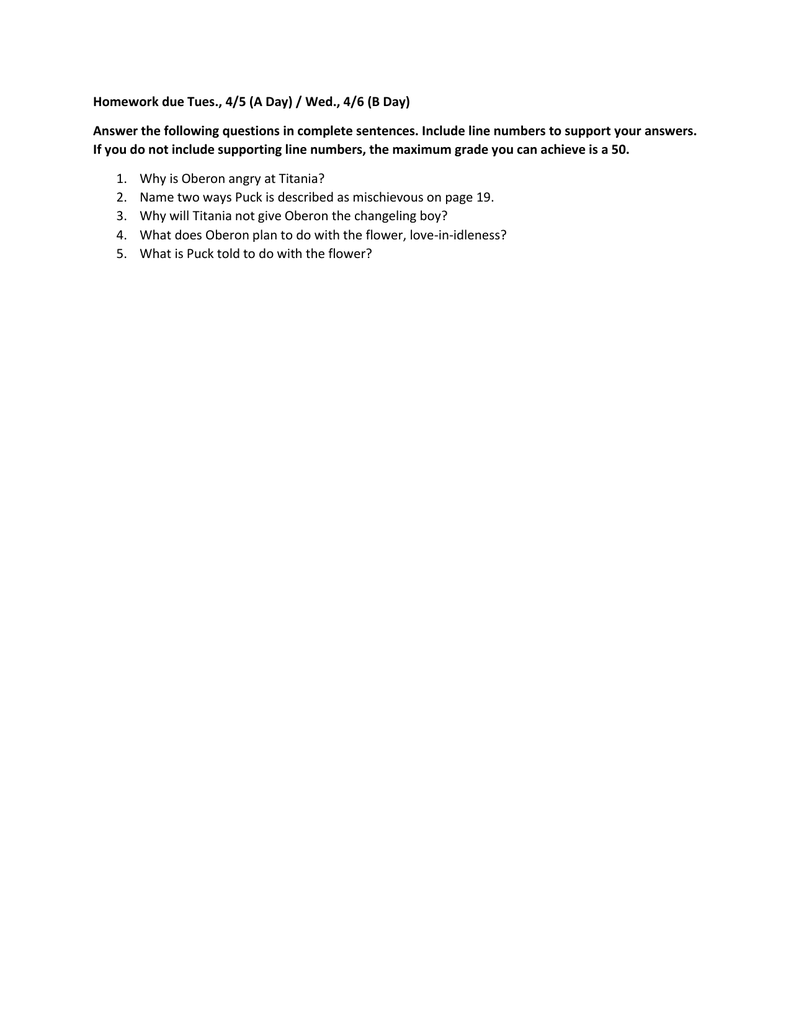 Homework due Tues., 4/5 (A Day) / Wed., 4/6 (B Day)
Answer the following questions in complete sentences. Include line numbers to support your answers.
If you do not include supporting line numbers, the maximum grade you can achieve is a 50.
1.
2.
3.
4.
5.
Why is Oberon angry at Titania?
Name two ways Puck is described as mischievous on page 19.
Why will Titania not give Oberon the changeling boy?
What does Oberon plan to do with the flower, love-in-idleness?
What is Puck told to do with the flower?