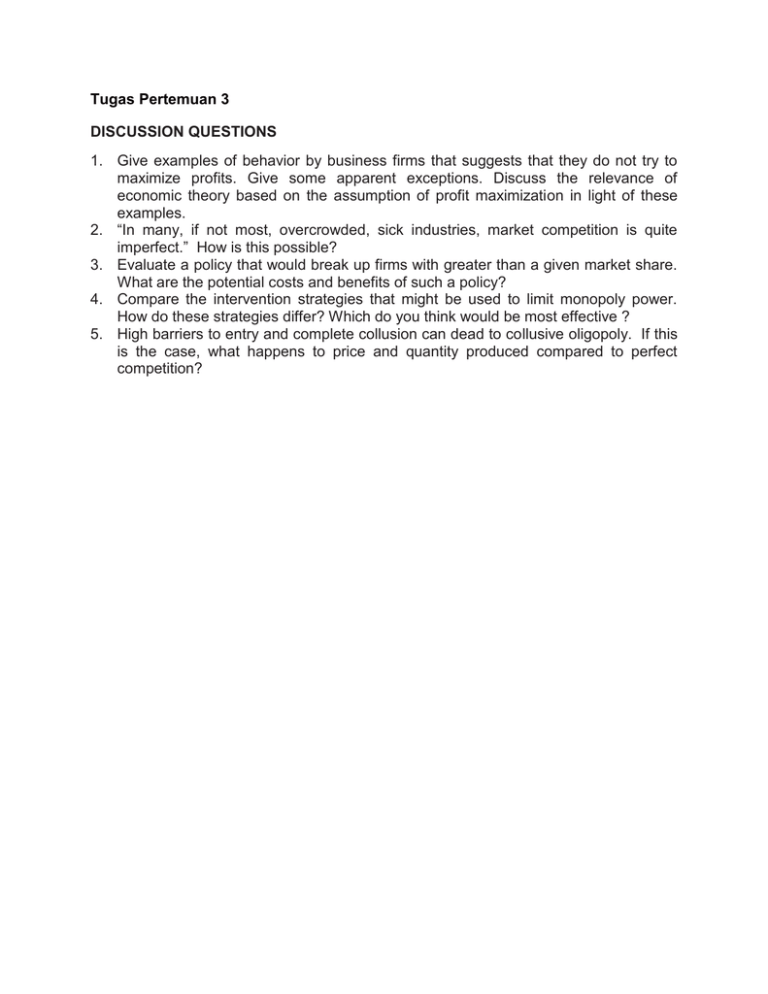 Tugas Pertemuan 3
DISCUSSION QUESTIONS
1. Give examples of behavior by business firms that suggests that they do not try to
maximize profits. Give some apparent exceptions. Discuss the relevance of
economic theory based on the assumption of profit maximization in light of these
examples.
2. "In many, if not most, overcrowded, sick industries, market competition is quite
imperfect." How is this possible?
3. Evaluate a policy that would break up firms with greater than a given market share.
What are the potential costs and benefits of such a policy?
4. Compare the intervention strategies that might be used to limit monopoly power.
How do these strategies differ? Which do you think would be most effective ?
5. High barriers to entry and complete collusion can dead to collusive oligopoly. If this
is the case, what happens to price and quantity produced compared to perfect
competition?