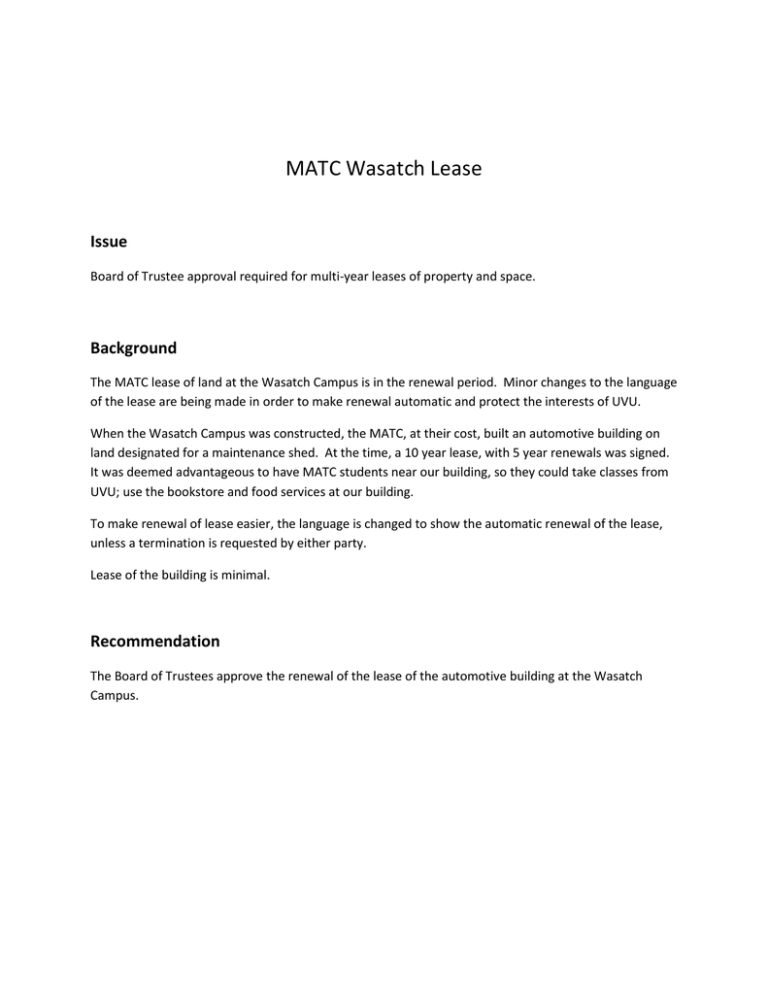 MATC Wasatch Lease
Issue
Board of Trustee approval required for multi-year leases of property and space.
Background
The MATC lease of land at the Wasatch Campus is in the renewal period. Minor changes to the language
of the lease are being made in order to make renewal automatic and protect the interests of UVU.
When the Wasatch Campus was constructed, the MATC, at their cost, built an automotive building on
land designated for a maintenance shed. At the time, a 10 year lease, with 5 year renewals was signed.
It was deemed advantageous to have MATC students near our building, so they could take classes from
UVU; use the bookstore and food services at our building.
To make renewal of lease easier, the language is changed to show the automatic renewal of the lease,
unless a termination is requested by either party.
Lease of the building is minimal.
Recommendation
The Board of Trustees approve the renewal of the lease of the automotive building at the Wasatch
Campus.