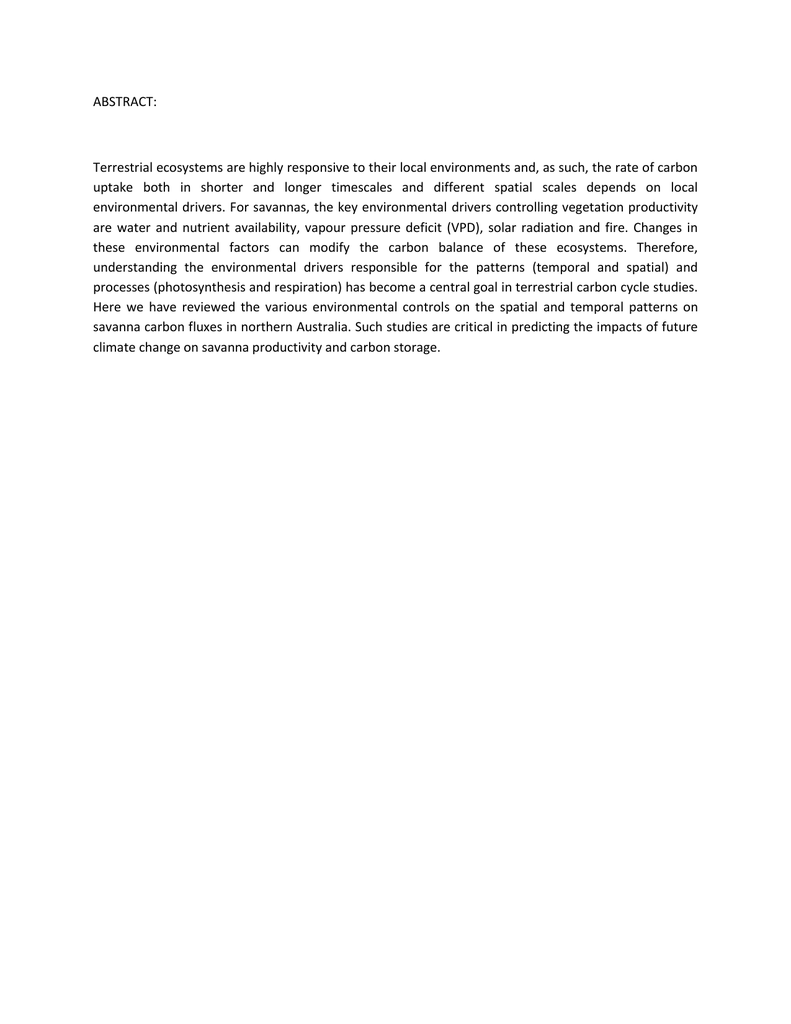 ABSTRACT:
Terrestrial ecosystems are highly responsive to their local environments and, as such, the rate of carbon
uptake both in shorter and longer timescales and different spatial scales depends on local
environmental drivers. For savannas, the key environmental drivers controlling vegetation productivity
are water and nutrient availability, vapour pressure deficit (VPD), solar radiation and fire. Changes in
these environmental factors can modify the carbon balance of these ecosystems. Therefore,
understanding the environmental drivers responsible for the patterns (temporal and spatial) and
processes (photosynthesis and respiration) has become a central goal in terrestrial carbon cycle studies.
Here we have reviewed the various environmental controls on the spatial and temporal patterns on
savanna carbon fluxes in northern Australia. Such studies are critical in predicting the impacts of future
climate change on savanna productivity and carbon storage.