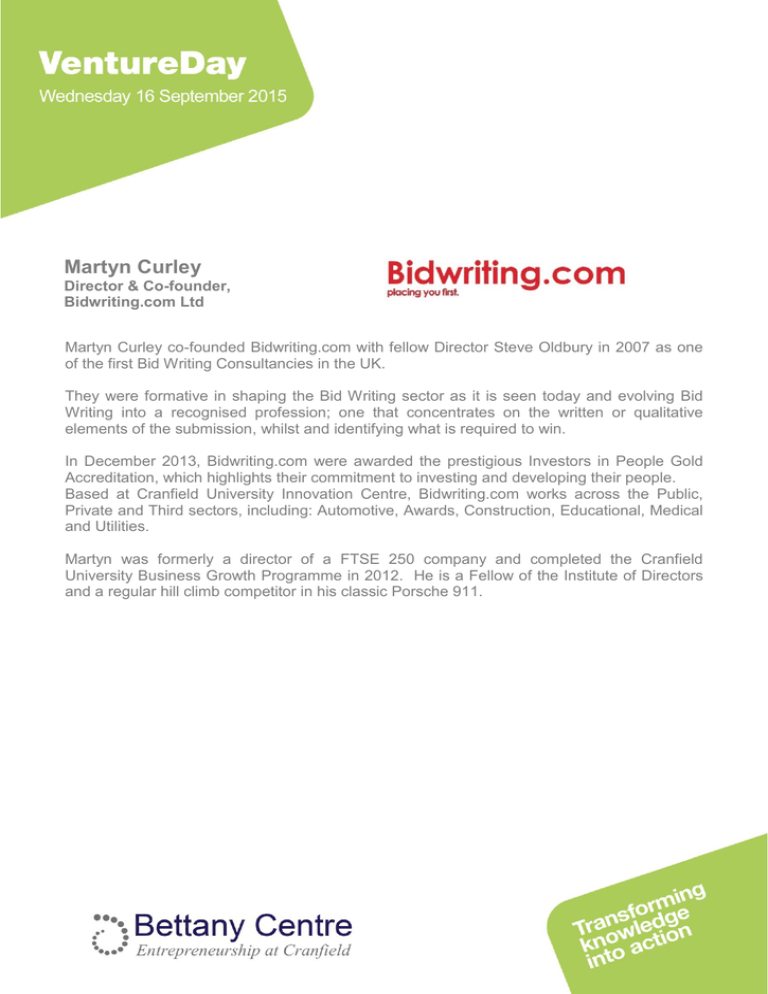 Martyn Curley
Director & Co-founder,
Bidwriting.com Ltd
Martyn Curley co-founded Bidwriting.com with fellow Director Steve Oldbury in 2007 as one
of the first Bid Writing Consultancies in the UK.
They were formative in shaping the Bid Writing sector as it is seen today and evolving Bid
Writing into a recognised profession; one that concentrates on the written or qualitative
elements of the submission, whilst and identifying what is required to win.
In December 2013, Bidwriting.com were awarded the prestigious Investors in People Gold
Accreditation, which highlights their commitment to investing and developing their people.
Based at Cranfield University Innovation Centre, Bidwriting.com works across the Public,
Private and Third sectors, including: Automotive, Awards, Construction, Educational, Medical
and Utilities.
Martyn was formerly a director of a FTSE 250 company and completed the Cranfield
University Business Growth Programme in 2012. He is a Fellow of the Institute of Directors
and a regular hill climb competitor in his classic Porsche 911.