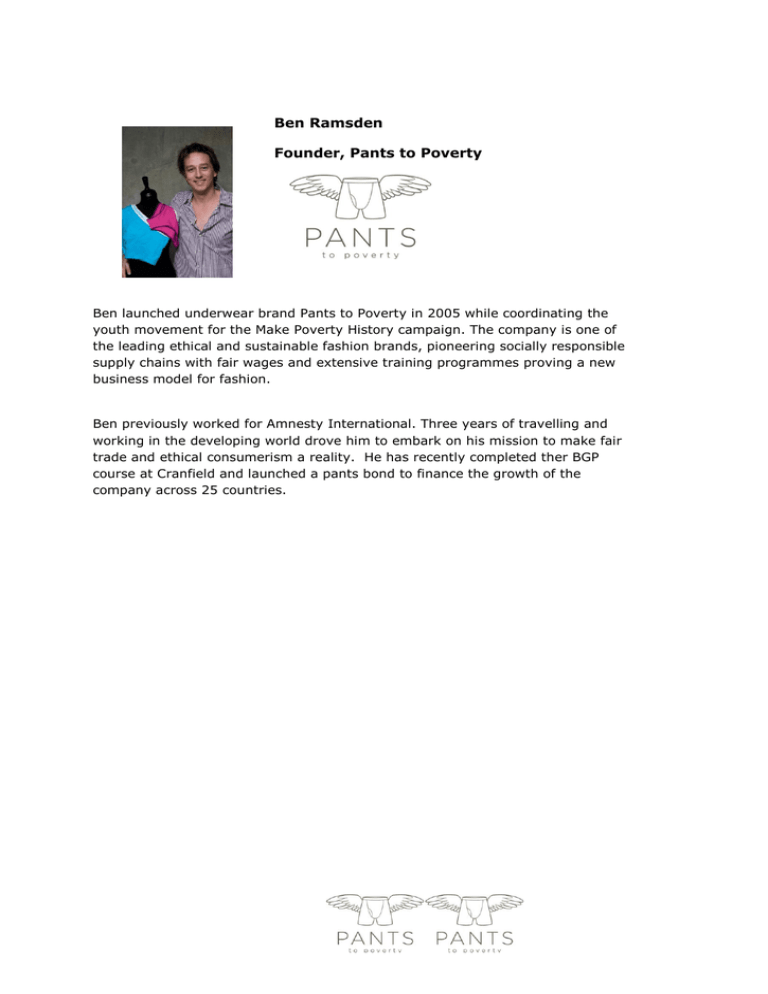 Ben Ramsden
Founder, Pants to Poverty
Ben launched underwear brand Pants to Poverty in 2005 while coordinating the
youth movement for the Make Poverty History campaign. The company is one of
the leading ethical and sustainable fashion brands, pioneering socially responsible
supply chains with fair wages and extensive training programmes proving a new
business model for fashion.
Ben previously worked for Amnesty International. Three years of travelling and
working in the developing world drove him to embark on his mission to make fair
trade and ethical consumerism a reality. He has recently completed ther BGP
course at Cranfield and launched a pants bond to finance the growth of the
company across 25 countries.