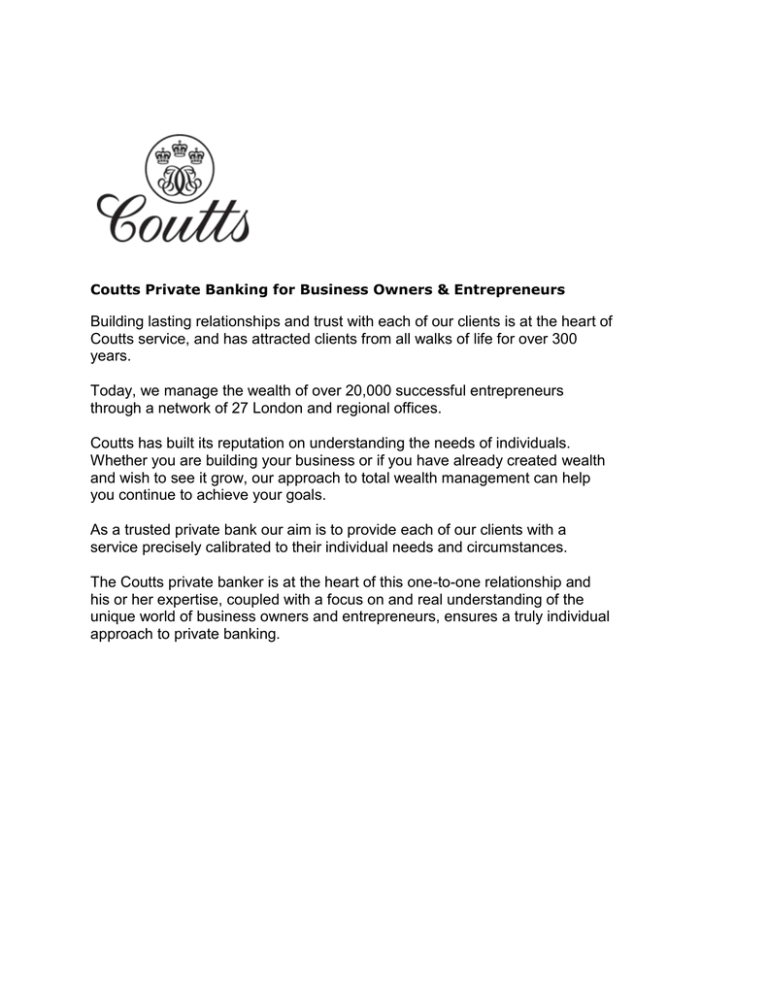 Coutts Private Banking for Business Owners & Entrepreneurs
Building lasting relationships and trust with each of our clients is at the heart of
Coutts service, and has attracted clients from all walks of life for over 300
years.
Today, we manage the wealth of over 20,000 successful entrepreneurs
through a network of 27 London and regional offices.
Coutts has built its reputation on understanding the needs of individuals.
Whether you are building your business or if you have already created wealth
and wish to see it grow, our approach to total wealth management can help
you continue to achieve your goals.
As a trusted private bank our aim is to provide each of our clients with a
service precisely calibrated to their individual needs and circumstances.
The Coutts private banker is at the heart of this one-to-one relationship and
his or her expertise, coupled with a focus on and real understanding of the
unique world of business owners and entrepreneurs, ensures a truly individual
approach to private banking.