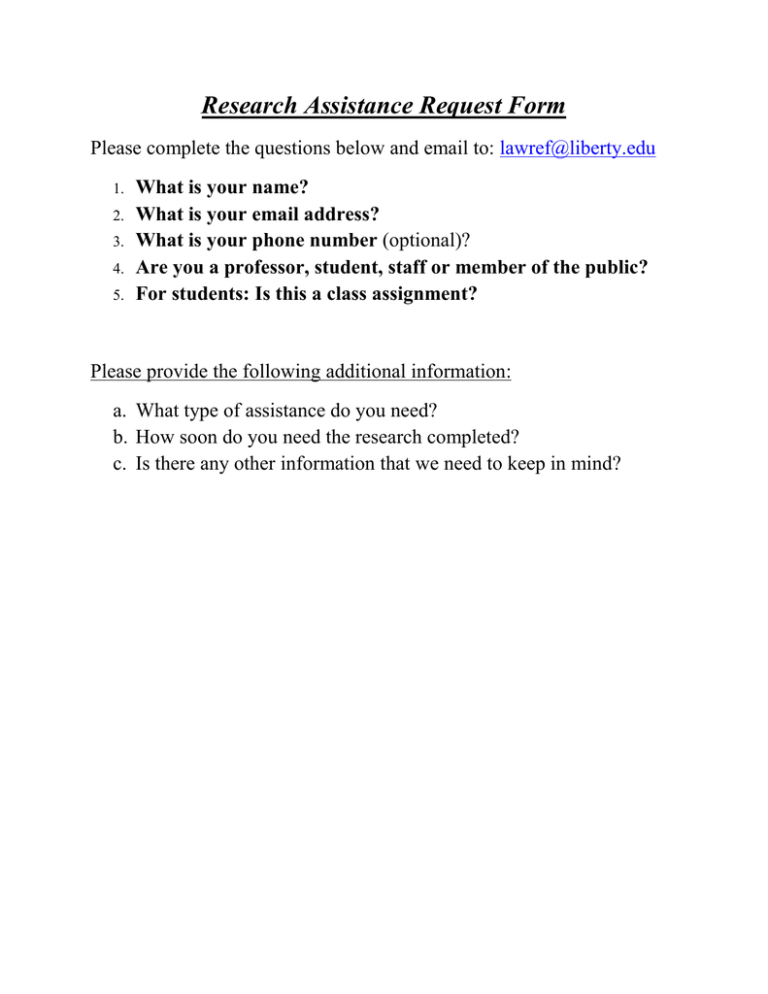 Research Assistance Request Form
Please complete the questions below and email to: lawref@liberty.edu
1.
2.
3.
4.
5.
What is your name?
What is your email address?
What is your phone number (optional)?
Are you a professor, student, staff or member of the public?
For students: Is this a class assignment?
Please provide the following additional information:
a. What type of assistance do you need?
b. How soon do you need the research completed?
c. Is there any other information that we need to keep in mind?