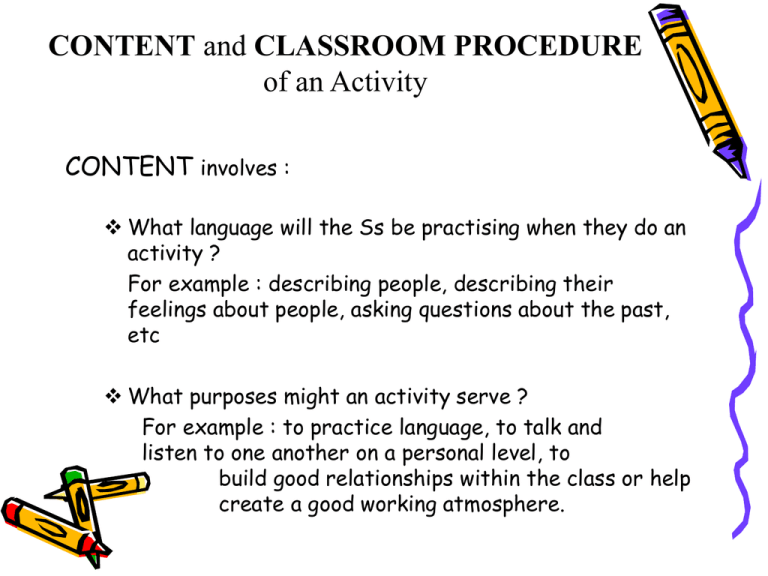 CONTENT and CLASSROOM PROCEDURE
of an Activity
CONTENT involves :
 What language will the Ss be practising when they do an
activity ?
For example : describing people, describing their
feelings about people, asking questions about the past,
etc
 What purposes might an activity serve ?
For example : to practice language, to talk and
listen to one another on a personal level, to
build good relationships within the class or help
create a good working atmosphere.
CLASSROOM PROCEDURES :
 How can T organize an activity in class ?
( eg how can she turn the printed course book material
into classroom activity ? )
 How will the instructions be given ?
For example, it is given orally, perhaps separating three
steps :(1). Instructions for Ss individually to do
something; (2) tell Ss to get in pairs; (3) explain what
they have to do with their pairs.
 What preparation does T need to make ?
 Are any special materials or visual aids needed ?