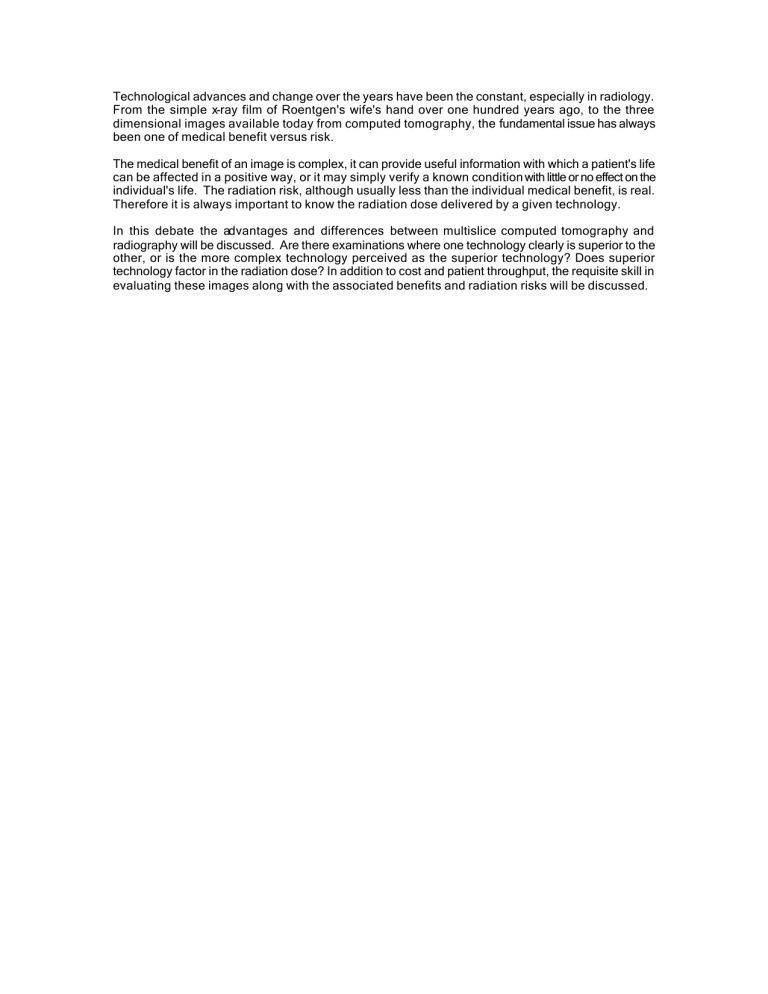 Technological advances and change over the years have been the constant, especially in radiology.
From the simple x-ray film of Roentgen's wife's hand over one hundred years ago, to the three dimensional images available today from computed tomography, the fundamental issue has always been one of medical benefit versus risk.
The medical benefit of an image is complex, it can provide useful information with which a patient's life can be affected in a positive way, or it may simply verify a known condition with little or no effect on the individual's life. The radiation risk, although usually less than the individual medical benefit, is real.
Therefore it is always important to know the radiation dose delivered by a given technology.
In this debate the advantages and differences between multislice computed tomography and radiography will be discussed. Are there examinations where one technology clearly is superior to the other, or is the more complex technology perceived as the superior technology? Does superior technology factor in the radiation dose? In addition to cost and patient throughput, the requisite skill in evaluating these images along with the associated benefits and radiation risks will be discussed.