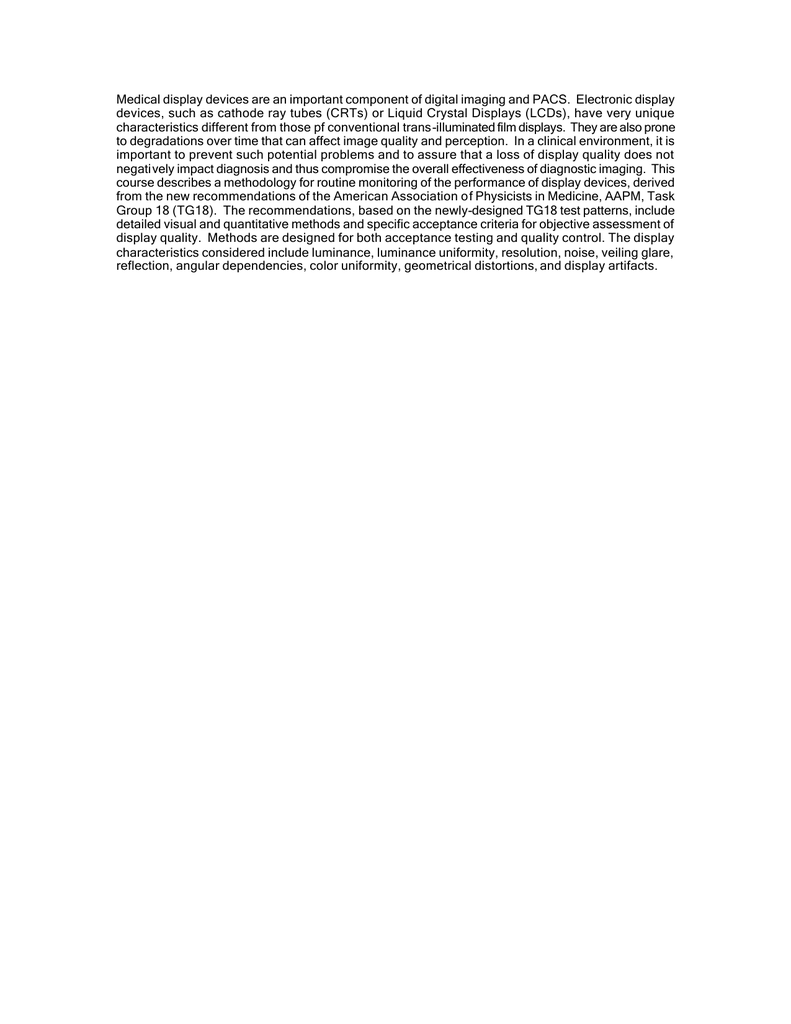 Medical display devices are an important component of digital imaging and PACS. Electronic display
devices, such as cathode ray tubes (CRTs) or Liquid Crystal Displays (LCDs), have very unique
characteristics different from those pf conventional trans-illuminated film displays. They are also prone
to degradations over time that can affect image quality and perception. In a clinical environment, it is
important to prevent such potential problems and to assure that a loss of display quality does not
negatively impact diagnosis and thus compromise the overall effectiveness of diagnostic imaging. This
course describes a methodology for routine monitoring of the performance of display devices, derived
from the new recommendations of the American Association of Physicists in Medicine, AAPM, Task
Group 18 (TG18). The recommendations, based on the newly-designed TG18 test patterns, include
detailed visual and quantitative methods and specific acceptance criteria for objective assessment of
display quality. Methods are designed for both acceptance testing and quality control. The display
characteristics considered include luminance, luminance uniformity, resolution, noise, veiling glare,
reflection, angular dependencies, color uniformity, geometrical distortions, and display artifacts.