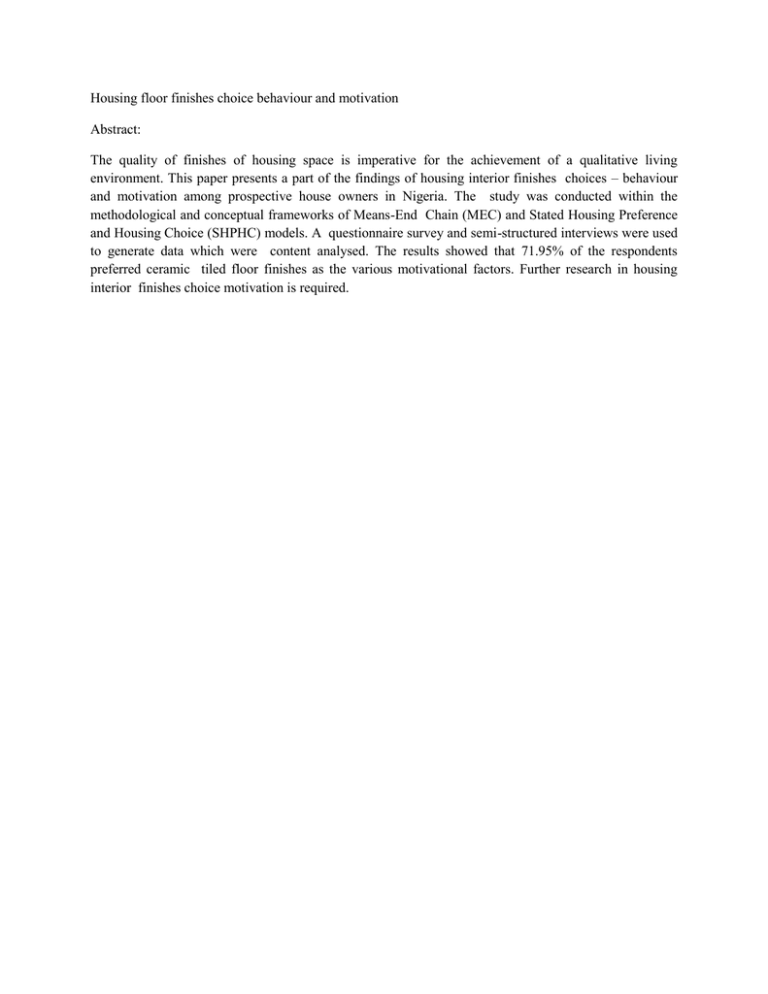 Housing floor finishes choice behaviour and motivation
Abstract:
The quality of finishes of housing space is imperative for the achievement of a qualitative living
environment. This paper presents a part of the findings of housing interior finishes choices – behaviour
and motivation among prospective house owners in Nigeria. The study was conducted within the
methodological and conceptual frameworks of Means-End Chain (MEC) and Stated Housing Preference
and Housing Choice (SHPHC) models. A questionnaire survey and semi-structured interviews were used
to generate data which were content analysed. The results showed that 71.95% of the respondents
preferred ceramic tiled floor finishes as the various motivational factors. Further research in housing
interior finishes choice motivation is required.