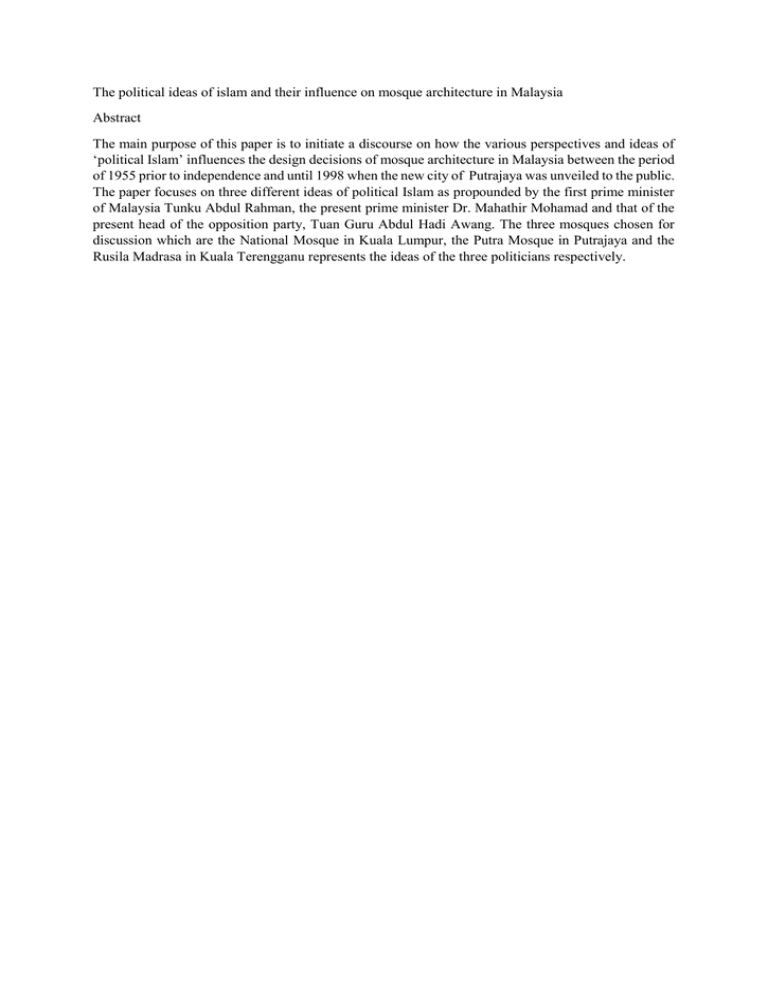 The political ideas of islam and their influence on mosque architecture in Malaysia
Abstract
The main purpose of this paper is to initiate a discourse on how the various perspectives and ideas of
'political Islam' influences the design decisions of mosque architecture in Malaysia between the period
of 1955 prior to independence and until 1998 when the new city of Putrajaya was unveiled to the public.
The paper focuses on three different ideas of political Islam as propounded by the first prime minister
of Malaysia Tunku Abdul Rahman, the present prime minister Dr. Mahathir Mohamad and that of the
present head of the opposition party, Tuan Guru Abdul Hadi Awang. The three mosques chosen for
discussion which are the National Mosque in Kuala Lumpur, the Putra Mosque in Putrajaya and the
Rusila Madrasa in Kuala Terengganu represents the ideas of the three politicians respectively.