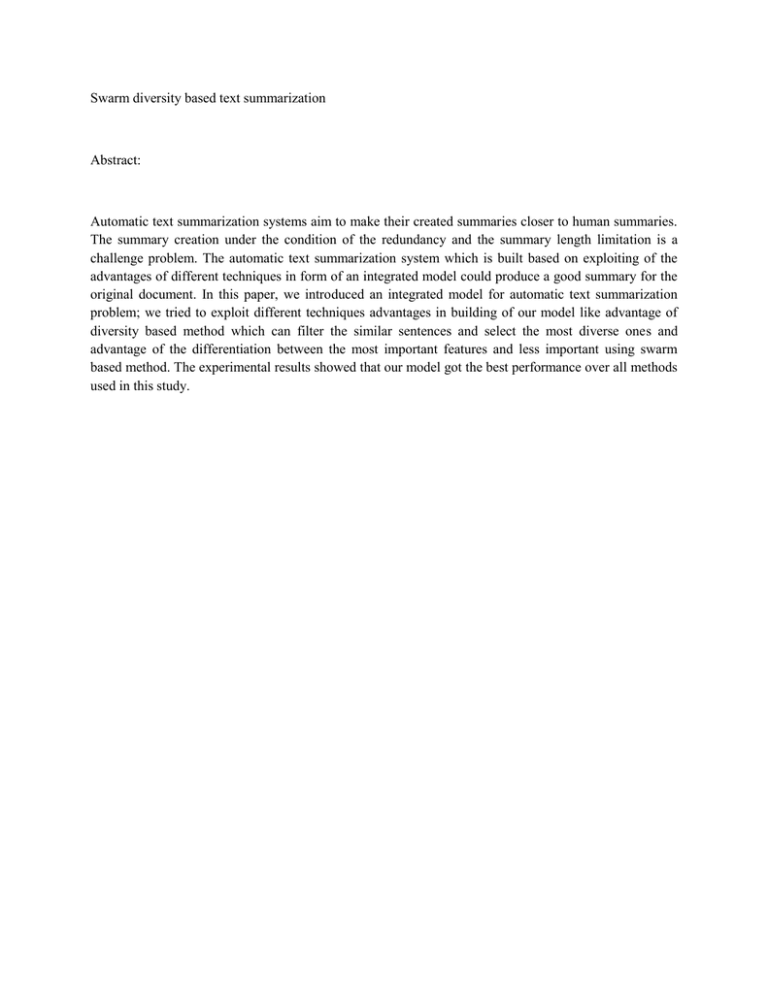 Swarm diversity based text summarization
Abstract:
Automatic text summarization systems aim to make their created summaries closer to human summaries.
The summary creation under the condition of the redundancy and the summary length limitation is a
challenge problem. The automatic text summarization system which is built based on exploiting of the
advantages of different techniques in form of an integrated model could produce a good summary for the
original document. In this paper, we introduced an integrated model for automatic text summarization
problem; we tried to exploit different techniques advantages in building of our model like advantage of
diversity based method which can filter the similar sentences and select the most diverse ones and
advantage of the differentiation between the most important features and less important using swarm
based method. The experimental results showed that our model got the best performance over all methods
used in this study.