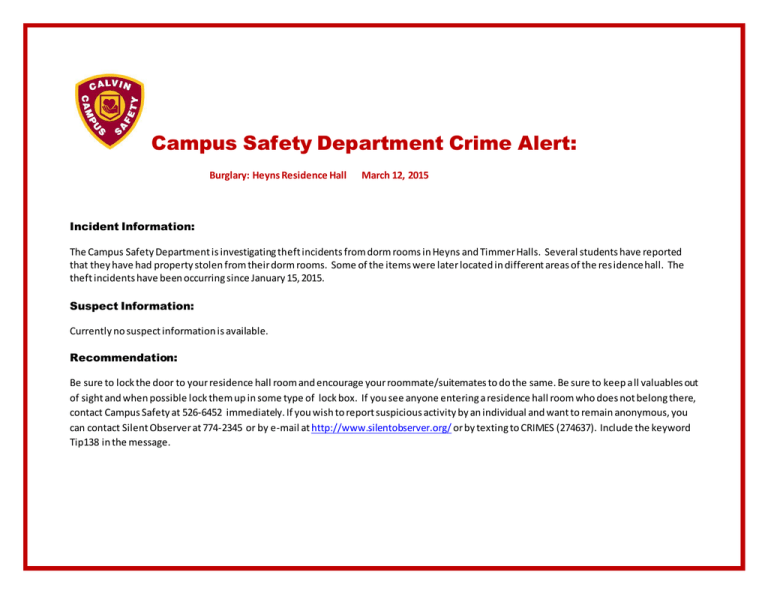 Campus Safety Department Crime Alert:
Burglary: Heyns Residence Hall
March 12, 2015
Incident Information:
The Campus Safety Department is investigating theft incidents from dorm rooms in Heyns and Timmer Halls. Several students have reported
that they have had property stolen from their dorm rooms. Some of the items were later located in different areas of the res idence hall. The
theft incidents have been occurring since January 15, 2015.
Suspect Information:
Currently no suspect information is available.
Recommendation:
Be sure to lock the door to your residence hall room and encourage your roommate/suitemates to do the same. Be sure to keep all valuables out
of sight and when possible lock them up in some type of lock box. If you see anyone entering a residence hall room who does not belong there,
contact Campus Safety at 526-6452 immediately. If you wish to report suspicious activity by an individual and want to remain anonymous, you
can contact Silent Observer at 774-2345 or by e-mail at http://www.silentobserver.org/ or by texting to CRIMES (274637). Include the keyword
Tip138 in the message.