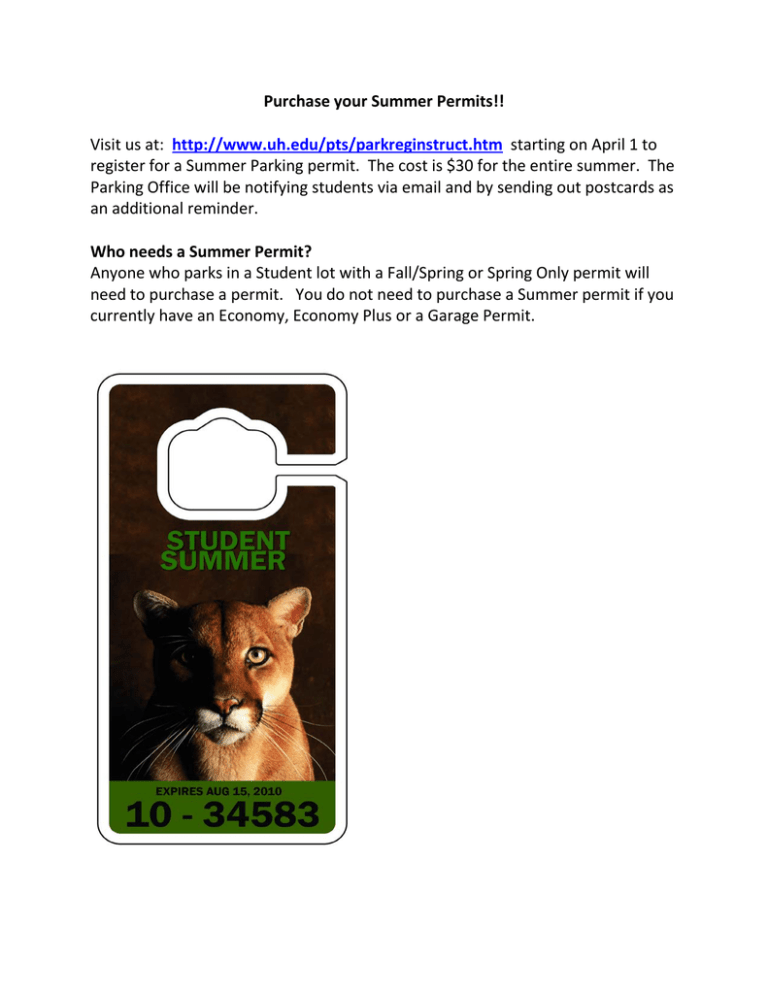 Purchase your Summer Permits!!
Visit us at: http://www.uh.edu/pts/parkreginstruct.htm starting on April 1 to
register for a Summer Parking permit. The cost is $30 for the entire summer. The
Parking Office will be notifying students via email and by sending out postcards as
an additional reminder.
Who needs a Summer Permit?
Anyone who parks in a Student lot with a Fall/Spring or Spring Only permit will
need to purchase a permit. You do not need to purchase a Summer permit if you
currently have an Economy, Economy Plus or a Garage Permit.