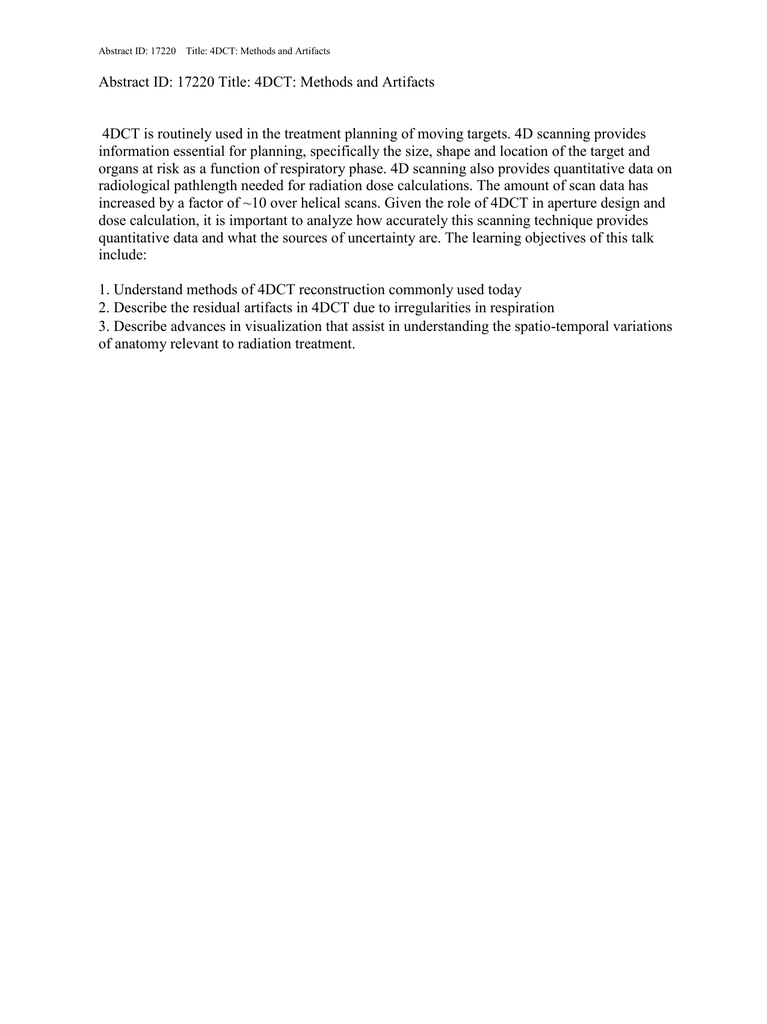 Abstract ID: 17220 Title: 4DCT: Methods and Artifacts
Abstract ID: 17220 Title: 4DCT: Methods and Artifacts
4DCT is routinely used in the treatment planning of moving targets. 4D scanning provides
information essential for planning, specifically the size, shape and location of the target and
organs at risk as a function of respiratory phase. 4D scanning also provides quantitative data on
radiological pathlength needed for radiation dose calculations. The amount of scan data has
increased by a factor of ~10 over helical scans. Given the role of 4DCT in aperture design and
dose calculation, it is important to analyze how accurately this scanning technique provides
quantitative data and what the sources of uncertainty are. The learning objectives of this talk
include:
1. Understand methods of 4DCT reconstruction commonly used today
2. Describe the residual artifacts in 4DCT due to irregularities in respiration
3. Describe advances in visualization that assist in understanding the spatio-temporal variations
of anatomy relevant to radiation treatment.